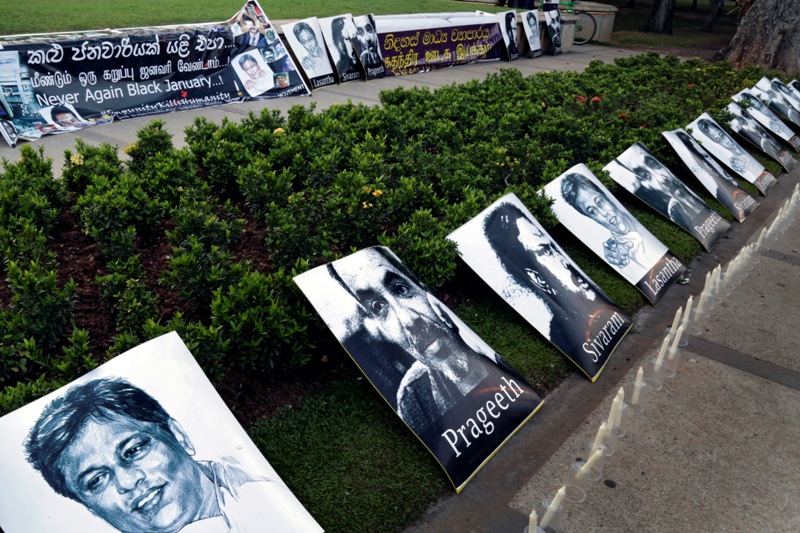 The Sri Lanka Working Journalists' Association (SLWJA) will launch a campaign to send postcards to President Maithripala Sirisena, requesting the appointment of a Presidential Commission to investigate murders, assaults and abductions of journalists, as well as attacks on media institutions.
The campaign will kickoff at 11 am next Tuesday (24) at the Sri Lanka Foundation Institute.
The postcards will be posted with ideas and signatures of political party representatives, civil society activists, trade unionists, journalists and editors.
On January 26, last year, activists had forwarded a letter to President Sirisena, urging him to appoint a Presidential Commission to conduct speedy investigations to locate culprits who attacked journalists.
The SLWJA said that, though a year has now passed since the letter was sent to the President, they were yet to receive a response. As such, a fresh campaign will be launched to draw attention to the issue.
– Sunday Times
Meanwhile the Free Media Movement has organized a vigil event to commemorate the comrades who sacrificed their lives in order to safeguard the freedom of expression and to demand justice for them. The theme of the 2017 is "Two Years of Good Governance – January is Still Black..!". The vigil will be held on 24th January (Tuesday) 2017 at 6 pm at the Independence Square, Colombo 07.