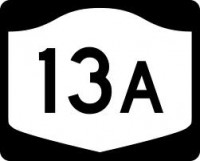 The Sri Lanka Freedom Party (SLFP) making its stance on the 13th Amendment to the Constitution for the first time, today said that it sought amendments to key provisions of the 13th Amendment and would await a decision regarding it through the Parliament Select Committee.
At a SLFP group meeting today presided over by President Mahinda Rajapaksa, the government's main constituent party had agreed that the legislation would not be done away in its entirety sources said.

Earlier there was confusion over the stance of the SLFP with longtime SLFPer Reginold Cooray, Rajitha Senarathne and Minister Dilan Perera taking a public stance for the full implementation of the 13th amendment to the constitution, inclusive of land and Police powers.
Sources said that the SLFP had decided against providing Land and Police powers to the Provincial Councils, together with the removal of the merger and majority clauses enshrined in the consitution.
However, member of the executive group and cabinet spokesman Keheliya Rambukwella declined to provide specifics, stating that the group had decided to await the decision of the PSC and sought amendments to key provisions (Hafeel Farisz)
DM