A super luxury Toyota Land Cruiser that costs Rs. 42,671,337.50 has been imported on concessionary terms to UPFA Parliamentarian Wimal Weerawansa.
The luxury SUV has been imported by Bestair Services Pvt. Ltd. At 297, Galle Road Colombo 03 on behalf of Mr. Wimal Weerawansa of 74 M, Mangala Mawatha, South Hokandara, Hokandara.
Earlier Parliamentarians could import, on concessionary terms, only vehicles worth US$50,000. However, present Maithri – Ranil administration raised this amount to US$65,000 say reports. Making use of this concession given by teh government Mr. Weerawansa has imported a vehicle that costs US$62,500.
When Mr. Wimal Weerawansa was with the JVP the party had bought a double cab vehicle worth only US$15,000 for his use.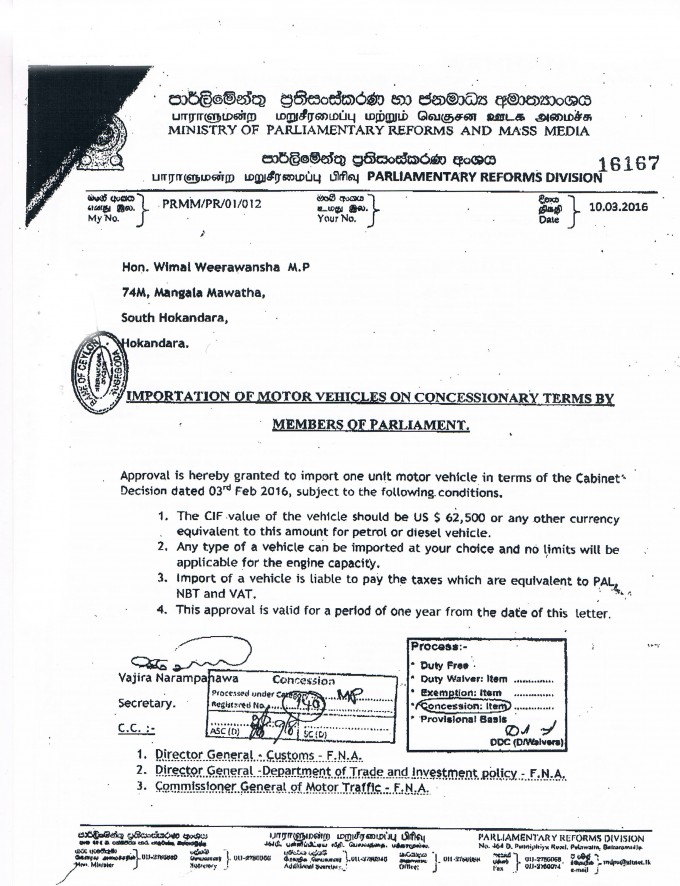 – Lanka Truth