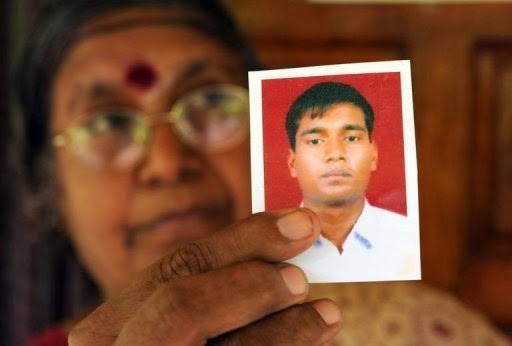 Press Trust of India
A needs assessment survey in Sri Lanka for families of individuals who disappeared during the nearly three-decade long civil war in the country will be carried out by the International Committee of the Red Cross.
The survey would begin in April and is scheduled to get completed by the end of the year, said Sarasi Wijeratne, ICRC's spokesperson. The ICRC has received 16,000 complaints of disappearances since 1990.
The survey would target data on the social, economic, administrative, legal and mental healthcare needs of the families of the disappeared persons, Wijeratne said.
As many as 4,500 of such complaints had come from the families of the Sri Lankan government troops.
Sri Lankan government in August last year launched its own probe panel to compile details of the disappeared persons.
They are currently conducting public hearings. Some 16,000 complaints had been received by the three-member panel till mid-February.
An island census is also being carried out by the government enumerators to compile details of the disappeared persons.
A large number of people were thought to have disappeared due to the armed separatist campaign carried out by the LTTE in the north and eastern regions and a Marxist rebellion in the south of the island carried out by the Janatha Vimukthi Peramuna and the People's Liberation Front.
The nearly three decades-long civil war came to an end in 2009 after a final battle with the LTTE.