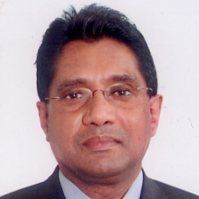 Jeevan Thiagarajah the NGO rep
in Rajapaksha comm. was a member of
GOSL delegation to Geneva twice in 2012
Media reports that the President had appointed a Committee to study the Parliamentary Select Committee Report pertaining to the Impeachment motion brought against the Chief Justice, Dr. Shirani Bandaranayake were incorrect, the President's media spokesman, Mr. Mohan Samaranayake told the ' Mirror.
Yesterday various websites, including thegovt. ones, had stated that such a Committee had been appointed to study the PSC report and submit a report to the President, and had even quoted Mr. Samaranayake.

Accordingly, there was speculation and rumours circulating that a four member committee comprising former Secretary General of Parliament, Mr. Dhammika Kitulgoda, Chairman Hatton National Bank, Ms. Ranee Jayamaha, CHA chief Mr. Jeevan Thiagarajah and Chartered Accountant Mr. Nihal Amrasekera had been appointed to the afore mentioned Committee and had even met the President.
In response to a query from 'Mirror' , Mr. Nihal Amaraskera stated that he was not a member of any such committee. Since he already had a clear position on the impeachment, he was thus not in an independent position, Mr. Amarasekera explained.