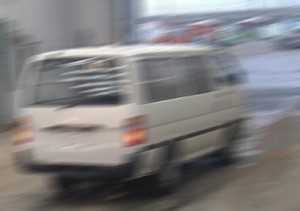 One more abduction in Colombo
Abductors' identity still a mystery
The police are in the dark over the identity of the kidnappers, who allegedly abducted a wealthy businessman who is also a close confidant of controversial Minister Mervyn Silva, and the businessman's bodyguard in Maradana last Tuesday (8)

The kidnappers have reportedly questioned the two men over their alleged involvement in the drug trade and warned them to sever their relationship with Minister Silva, who has reportedly fallen out of favour with the high echelons in the government.
The abduction took place at D.R. Wijewardena Mawatha, in the wee hours of that morning. The abducted businessman, K.G. Don Thilakasiri alias Hut Thilakasiri, is reportedly a Coordinating Secretary to Minister Silva. The bodyguard is a former soldier. Both victims were later abandoned in Kaduwela in the following morning.
A special police team from the Maradana Police has been detailed to conduct investigations in connection with the mystery surrounding the abduction.
Acting Police Spokesperson, SSP Ajith Rohana, told Ceylon Today, that no suspects have been identified. However, the police investigations are currently based on the statement recorded from the abductees and several other individuals, it was reported.
Sources from the police said the motive behind the abduction is not identified yet. It is reported the victims were thoroughly interrogated by the abductors, concerning their alleged involvement in drug trafficking and extortions in the Kiribathgoda area. The abductees were harassed and manhandled by the kidnappers, according to the police.
However, it has come to light that Hut Thilakasiri was warned against maintaining links with Minister Silva and threatened that failure to comply with those instructions would result in his permanent disappearance.
The abductors had used a white van, police sources added. The vehicle number is unknown. The incident had occurred, while the businessman and his guard were returning home from a casino at a night club located at D.R. Wijewardena Mawatha, it was reported.
In 2011, Amal Rodrigo, who was a Coordinating Secretary to Minister Silva, was abducted by an unidentified group in Pitakotte and later released unharmed. However, by then Minister Silva claimed that there was no one by the name of Amal Rodrigo in his staff and never had been. However, it was a well known secret that Rodrigo was a close associate of the minister and was in fact the minister's Coordinating Secretary.