An effigy of President Gotabaya Rajapaksa put on display in front of the Fort Railway station during a protest launched by the Inter University Students federation was seized by police yesterday (21).
The IUSF engaged in protest against several demands during which effigies of President Gotabaya Raajapaksa & Prime Minister Mahinda Rajapaksa were displayed.
Image of President Gotabaya's effigy courtesy  Lankaviews.
Police were dispatched to the scene of the protest who were primarily tasked with removing the effigy of President Gotabaya Rajapaksa from the protest site.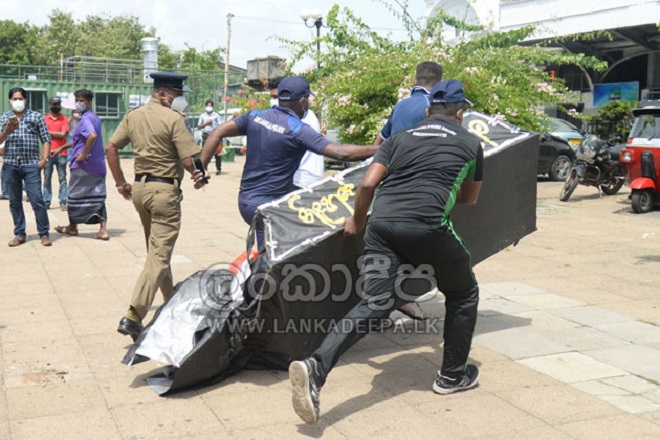 Displaying an effigy during a protest is not proscribed by law in Sri Lanka.
When protesters attempted to retain the effigy, police resorted to scuffling with the protesters.
newshub.lk