It has now come to light that the person who barked at former head of the Crime Investigation Division of the Sri Lanka police is a pro-Rajapaksa politician who is closely linked to alt Buddhist Monk Gnanasara.
He name is Sumal Lakmana alias S.K. Lakamanaarchchi.
The incident happened while Abeysekara was coming of the court after attending a case flied against him by the police.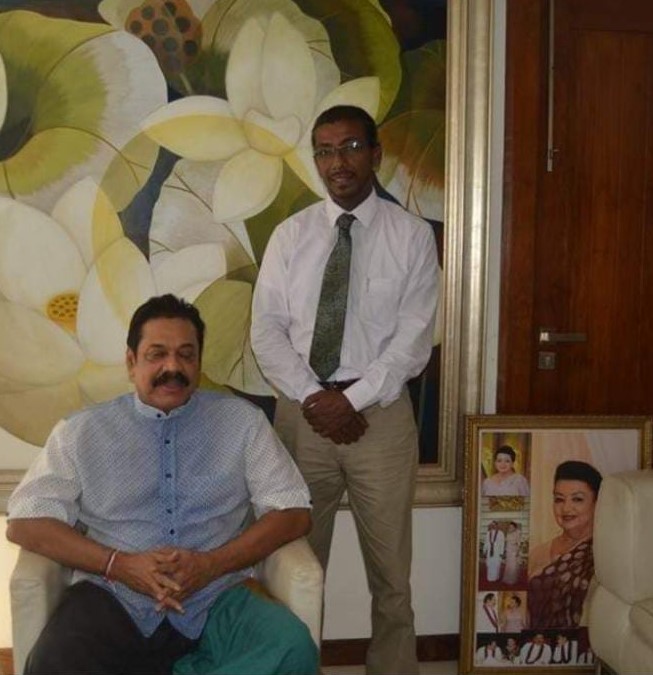 Sumal Lakmana  was waiting with a TV crew out side the  Gampaha Magistrate Court,  launched a vituperative verbal attack on Shani Abeysekara while the TV crew went on to action.
The video of the incident was broadcast on pro-Rajapaksa channel Hiru TV.
He scolded Shani Abeysekara  wrongfully deporting him from Malaysia and keeping him in custody.
In fact he had been arrested by Cyber Crime Division of the Sri Lanka police. He had  made a hateful comment on Facebook of the National Anthem being sung in Tamil at the 2015 Independence Day celebration, and his conduct had also been reported to Facebook under 'hatespeech.'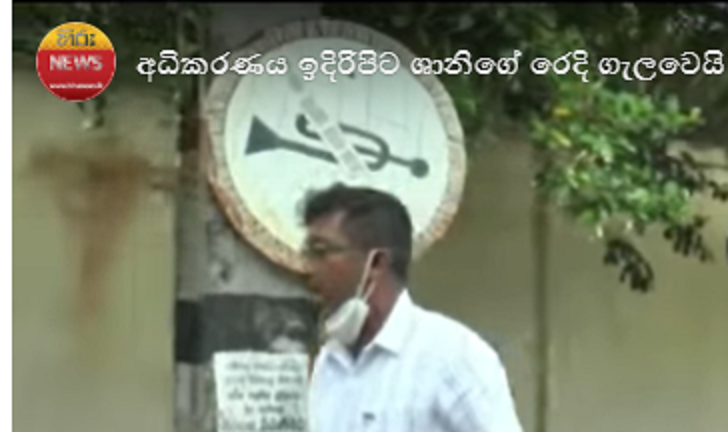 While he was shouting at Abeysekara within the silent zone of the Courts police did nothing to stop him.
Lanka News Web reports that "the Cybercrime Investigation Unit has informed Malaysia through INTERPOL that the person in question had been making hate speech in a manner violating inter-ethnic reconciliation. The Malaysian Police had discovered that the person in question was illegally residing in Malaysia without a valid visa. As Sri Lanka was informed by the Malaysian Police that his whereabouts were traceable, the arrest was made by two Police officers thereafter."
Making a complaint to the Gampaha police Abeysekara had said that the arrest of this person has nothing to do with him and his threatening verbal attack can not be consider a practice of freedom of expression. Abeysekera has informed the Witness Protection Authority as well  of this threatening incident.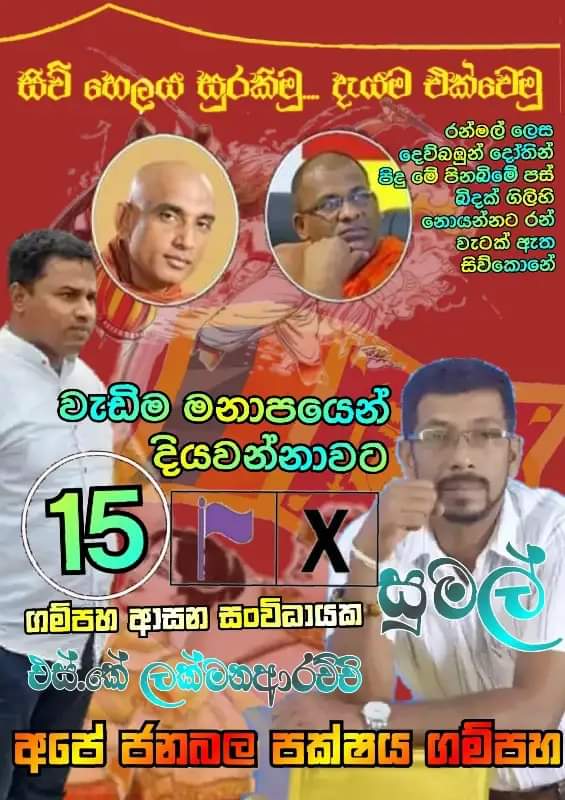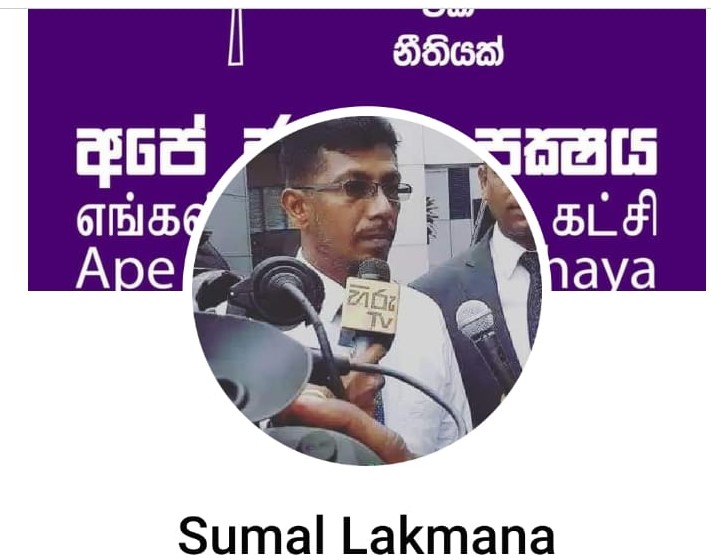 This incident also shows that how vulnerable Shrni Abesekara's security situation is. In the above video while Sumal Lakmana shouting and following him, Abeysekara is walking alone. No police man in sight. This person could have harmed Abeysekara without any trouble and informed sources say that this could be used as a recce to plan a future attack on him.
Abeysekera had been given a police protection earlier  on the recommendation of intelligence reports but after Gotabaya Rajapaksa came to power his security was withdrawn.
Abeysekara has written two letter to the Inspector General of the Police (IGP) requesting protection for him and his family. Although he has received several death threats, months have gone without even a reply form the IGP.
(SLB)