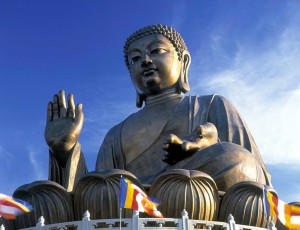 Permission is granted to erect the Buddha statue at the entry of the high way leading to north of Batticaloa town, and most of the city people has expressed their grief.
Information reveals that the Highways Development Department has sanctioned for the erection of a Buddha statue, to the request made by the Batticaloa town Mangalaramaya Chapter.

Buddha statue kept in the area where Buddhist people are not residing is not in any manner reasonable and the people living in that area mainly to the Hindu community, this activity may hurt their feelings was said by the town people.
A welcome decorative structure is erected at the curve of the north main entry, and there are no identities focused for any religion, the people pointed out.
Tamil National Alliance district parliament member concerning this issue expressed his objection and oppose after holding discussion concerning this issue.
Parliament member Seenithambi Yogeswaran, has forwarded an urgent letter to Prime Minister T.M.Jayaratne in charge of religious affairs, requesting to stop this venture.
He pointed in his letter that Kothukulam Muthumariamman temple is located in that area and such activities amidst people is an act creating controversies amidst religions communities, was mentioned in his letter.
Buddha statue kept in the area where Buddhist people are not residing is not in any manner reasonable and the people living in that area mainly to the Hindu community, this activity may hurt their feelings was said by the town people.
OU