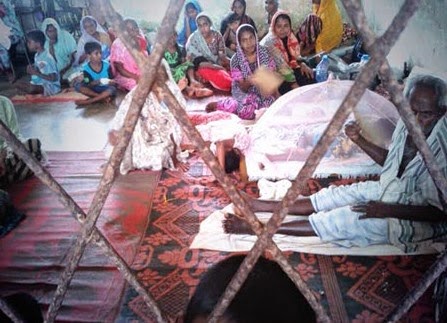 IDPs attacked
The Bodu Bala Sena (BBS) terrorists have attacked a UNP M.P. (Kalutara district) Palitha Thevaraperuma , yesterday (16) night and his vehicle smashed into smithereens because Palitha behaved like a human unlike the BBS demons. The BBS had caused this attack because the UNP M.P. went to save a group of women who were nearly dying at the hands of the terrorists while the curfew was in force.
One of the children who came under the BBS attack is in a critical condition .

The M.P speaking to Lanka e news lamented , he and his group were attacked while the police and the STF were idly watching , and when the curfew is in force , the security forces are safeguarding the terrorists and not the law abiding citizens .
The M.P , went on to relate that he went yesterday night to inquire about the helpless and suffering people n Dharga town , when he saw a group of terrorists carrying rods , poles , clubs and swords surrounding Muslim women and some children , and getting ready to kill them. The M.P. had immediately alighted from the vehicle and saved the women and children. He was attacked after he took the distraught Muslim women into his vehicle , the M.P revealed .
'Among the would be victims of the BBS, who I saved and took into my Dolphin Van were an old woman, a pregnant woman , and another woman with children of about the age 6, 7 and 13 years. When I was coming in the van with this forlorn women and children , these terrorists attacking with rods, clubs , stones ,missiles and sand filled bottles. A stone hit right on the head of an infant who was being carried on the arms. The mother too was hit by a sand bottle . The mother was admitted to Nagoda hospital , but the child was taken to Colombo although I think the child's life is at stake because of the attack,' the M.P revealed.
'What is most intriguing and rudely shocking is , these marauding terrorists were mingled with the police . An STF vehicle was also parked on the side. After imposing the curfew , the police and the STF are together safeguarding the BBS terrorists and launching the attacks and committing murders. I managed to escape in my Van after colliding with the police jeep. My new Van is a total wreck now. Glass pieces too have gone into my eyes ,' Palitha Thevaraperuma bemoaned
LeN