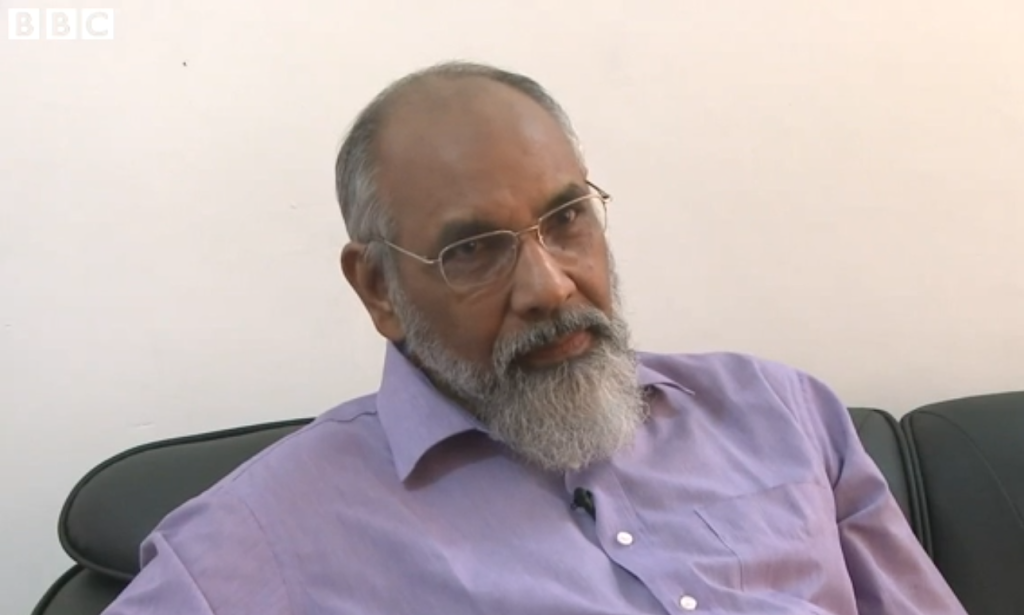 Chief Minister, C.V. Wigneswaran
Northern Province Chief Minister, C.V. Wigneswaran, in a hard-hitting speech delivered at the Kilinochchi District Development Council (KDDC) meeting said, President Mahinda Rajapaksa has not fulfilled any of the pledges made to him concerning the successful governance of the Northern Province. It is the first time since the Northern Provincial Council (NPC) was established in September last year that Wigneswaran presided over District Development Council in Jaffna on Monday and the second at the Cooperative Association auditorium in Kilinochchi yesterday.
Wigneswaran also said the government used all of its resources to win the NPC polls. "But, the Northerners placed their confidence in the TNA and made it the ruling party with an absolute majority by electing 30 TNA Provincial Councillors out of a total of 38 Councillors.
"The Provincial Council system was introduced to devolve powers to the provinces under the 13th Amendment to the Constitution. However, the Central Government is attempting to tighten its grip over the Provincial Councils.
"Since powers were not devolved to the NPC, I met Rajapaksa in Colombo on 2 January and explained to him the need of devolving powers to the NPC.



"He made several pledges to me on the successful governance of the NPC. However, he has not done anything so far to fulfil those pledges.
"By clipping the wings of the NPC, the Central government is trying to take the upper hand through its agents. Therefore, to make our presence felt with our demands for the NPC we are attending these meetings."
Wigneswaran added that if the government decided to serve the people in the Northern Province in a constructive manner, they would extend their cooperation to it.
By Ananth Palakidnar