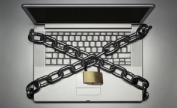 The Media Ministry is only acting according to judgments given by the Supreme Court in connection with registering websites. The Media Ministry merely requests websites to register with the ministry and has not banned any websites so far.
Over 42 websites had been registered with the ministry, Acting Media Minister and Acting Cabinet Spokesman Lakshman Yapa Abeywardena said.
Addressing the weekly Cabinet press briefing at the Government Information Department Auditorium yesterday, he said another 24 websites got registration later. "The registration included a code of ethics developed by journalists themselves. Nothing has been imposed by the Media Ministry on journalists or websites. The Supreme Court judgment made it clear that freedom of the wild ass cannot exist for websites."
'Registration is being done in order to protect the democratic rights of citizens.
According to Acting Minister Yapa Abeywardena, if any website is unable to provide its contact details, it is obvious that something fishy is going on with that specific website and it has something to hide from the public.
'Right to reply' is the democratic right of public which should be assured by the Sri Lankan government.
'Mass media, such as, CNN, BBC etc have contact details and any person can contact those media institutions and present his/her version if those radio/television channels broadcast/telecast anything in connection with him/her.
'Here in Sri Lanka all newspapers, magazines, television/radio stations etc have contact details.
'The public can make complaints to the Sri Lanka Press Council which has not taken legal action against any institution so far.
'Likewise websites should have contact details. It is simply the name and address of the editor/owner/operator of the website, the Acting Minister added.
Nadira GUNATILLEKE
CDN