Mr. Gunaratnam is the leader of a breakaway faction of the Janatha Vimukthi Peramuna (JVP). His radical splinter group, the Frontline Socialist Party (FSP), claimed that Mr. Gunaratnam and women's wing leader Dimuthu Atigala had been taken away by security authorities ahead of the party's formal launch on Monday.
Mr. Gunaratnam was subsequently deported to Australia whereas Atigala was released and sent back to the party headquarters at Madiwela.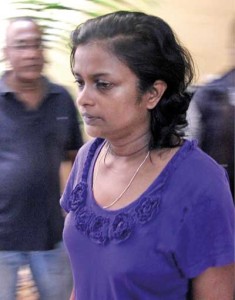 The regular accounts of human rights violations and the rise in abductions and disappearances are a cause for concern. Between October last year and April this year, there has been a disturbing increase in the number of abductions, especially in and around Colombo. Twenty nine disappearances (including an attempted abduction) have been reported in the media between February and March this year. There have been fifteen in March and fourteen in February. This brings the total number of disappearances reported in the last six months to fifty six. Add the disappearances of Gunaratnam and Atigala, the total amounts to 58.
Out of the 29 disappearances in February and March this year, 16 had occurred in the Colombo district while eight had been reported from the Northern Province and five from the North. The abductions in the North are said to be of ex-LTTE cadres who had been detained and released according to a list of abductions made available on the widely read Sri Lankan website, Groundviews.
In a report published by Amnesty International, in March 2012, it was stated that "Human rights violations remain routine in Sri Lanka almost three years after the end of the war". The group stated that hundreds of people are detained without trial, often held incommunicado and frequently tortured.
The Amnesty report alleges that arbitrary detentions and enforced disappearances remain routine, despite the conflict ending in May 2009 and despite the lifting of the state of emergency last year. It says that serious human rights violations are neither investigated nor punished.
The manner of these abductions is a major cause for concern within the Sri Lankan human rights community. Among those abducted have been human rights or social activists, businessmen and those identified as criminals and 'underworld' characters. Many of the people who have been abducted are those who have in any way challenged what they term to be the on-going human rights violations.
Ramasamy Prabaharan was abducted in Colombo in the presence of his family on February 11. Forty two- year-old Prabaharan the owner of "Panama Traders" an electronics store and showroom in the Majestic City Complex at Bambalapitiya was reportedly seized in broad daylight. Prabaharan had been taken into custody in May 2009 as a suspected LTTE member and detained for 28 months. During interrogation he was reported to have been brutally assaulted and tortured by senior police officers. Subsequently he was released in September last year because of the lack of evidence and all charges against him were dropped. He was abducted two days before a fundamental rights violation petition filed by him against the police was to be heard.
Two notable disappearances that are still being raised to date are those of Lalith Kumar Weeraraj and 'Kugan' Muruganandan who were abducted in Jaffna on December 9. The political activists were abducted while making preparations to celebrate Human Rights Day. They had been organising a news conference to be held in Jaffna on December 10.
Lalith Kumar Weeraraj is a political activist and human rights defender who has worked extensively in the North and East of Sri Lanka. He is the Jaffna Coordinator of the Movement for People's Struggle (MPS) launched by a dissident faction of the Peoples Liberation Front (JVP), a mainstream opposition party in Sri Lanka represented in Parliament. The movement aims at mobilising people against state repression, human rights violations against the Tamil minority and the problems faced by IDPs in the North.
Mr. Weeraraj is known for the extensive work he carried out on the issue of disappearances in the North and East. He helped set up committees of Families of the Disappeared in the Trincomalee, Mannar, Vavuniya, Kilinochchi and Jaffna Districts. He was the main organiser of the protest campaigns with families of the disappeared in Trincomalee, Vavuniya, Kilinochchi, Colombo and Jaffna between May and November last year.
'Kugan' Muruganandan, a close associate of Mr. Weeraraj, was also involved in organising several protests and campaigns against human rights violations including events with the families of the disappeared. 'Kugan' worked with Weeraraj on the issue of disappearances and unlawful detentions that were going on and contributed largely towards the movement's activities in Jaffna.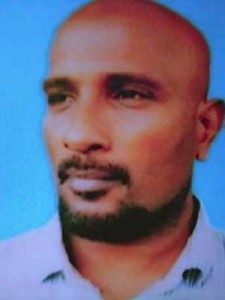 Defence Secretary Gotabaya Rajapaksa, speaking on the alleged abduction of Kumar Gunaratnam on state TV, raised the question of two different people being missing.
"The general public in Sri Lanka was told that it was a man named Kumaran Gunaratnam who was abducted whereas the Australian High Commission said that it was a man named Noel Mudalige. The fact that they figured out that this was one and the same person is a problem to us. So if in fact this was Noel Gunaratnam we could never ever find Kumar Gunaratnam he will always be missing. I have informed a lot of embassies about a situation of this kind including the Canadian and Australian embassies that LTTEers would use a different name and get citizenship in another country. At the same time the previous name that he used in Sri Lanka would fall into the missing category obviously. Now a lot of people talk about accountability how can we be accountable in a situation like this?" he asked.
He said Human Rights organisations should be more aware of the situation: "Without criticising the government always, matters such as this should be looked into by these organisations. How could we be accountable when there are people like this? How many people who claim to be missing must be in Canada and Australia under different names? This incident is the best example to prove this point. Is this what good governance is that we are being preached about? The Australian government knew very well that this man is using a different identity and has taken citizenship in Australia; they knew very well that he came to this country under this false name and was to be a leader of a political party of this country. Is this what they call good governance?"
At the same time, the External Affairs Ministry informed all diplomatic missions based in Colombo that Kumar Gunaratnam was deported from Sri Lanka because his stay in the country was in breach of immigration laws and therefore illegal. In a letter sent to the diplomatic missions in Sri Lanka, it was highlighted that Gunaratnam, had changed his name three times, and that there were many discrepancies and doubts with regards to the events that have been released to the media. It states that the abduction of Gunaratnam was alleged to have occurred at 4.00 a.m. on April 7. A complaint to the Police in this regard was made only at 4.10 p.m. in the afternoon. There was a lapse of 12 hours.
The letter also stated that the story of Gunaratnam stood entirely on its own without corroboration in any manner whatsoever and added that he was staying in this country illegally for more than 5 months as his visa had expired five months ago. It concluded with the statement that the Ministry wished to state that, "while the Government is responsive to constructive criticism, it is important that allegations of a volatile nature should be based on facts properly ascertained and objectively assessed".
A statement issued by the Asian Human Rights Commission immediately after the disappearances of Gunaratnam and Attygala called upon the UN High Commissioner for Human Rights Navanethen Pillay to request the Sri Lanka government to initiate a high level inquiry into the abduction and all other abductions that have been reported in the last couple of months.
It states that "the Sri Lankan opposition has an obligation to the people to demand such a high level inquiry into this particular incident and all other abductions. The newly formed Frontline Socialist Party and all other political parties need to make it a high priority to take all possible action to stop abductions taking place in Sri Lanka. It is also the duty of all civil society organisations to intervene effectively to ensure that the government takes effective action to remove all those in high positions who are suspected of having links to such abductions."
Most of the recent abductions that have been reported have taken place in broad daylight, in Colombo, and in its suburbs. The latest two, that of Gunaratnam and Attygala, are from Colombo. In many cases the Police investigations are inconclusive and pending.
The questions that need to be asked at this critical juncture is when will these abductions stop and more importantly, when will we see an end to such disappearances in Sri Lanka?

---
abduction of two activists
Premkumar Gunaratnam and Dimithu Atigala, political activists and leaders of the People's Struggle Movement, disappeared on 6th April 2012. Prior to their disappearance Gunaratnam and Attygala were preparing for the first convention of the Frontline Socialist Party, a party formed by a dissident group from the opposition party, Janatha Vimukthi Peramuna (JVP – meaning People's Liberation Front).
Gunaratnam, who studied at Kegalle St. Mary's College, Pinnawala central College and Peradeniya University, was a key leader of the People's Struggle Movement (PSM), which was a forerunner to the Frontline Socialist Party (FSP). Having been instrumental in forming the FSP which was due to be launched officially on 9th April 2012, Gunaratnam was expected to be appointed as its head.
Attygala, who studied at Bandarawela Central College and at Teachers Training College, was the Secretary for Women's and International affairs of the organisation. She has been an activist of the People's Liberation Front (JVP) since 1988 and became the National Organiser of the Socialist Women's Union.
The People's Struggle Movement has campaigned actively since its formation against the systemic violation of human rights in the country including, disappearances, extra-judicial killings, illegal detentions and militarisation in the North.
---
---
Lakshman Kiriella, UNP MP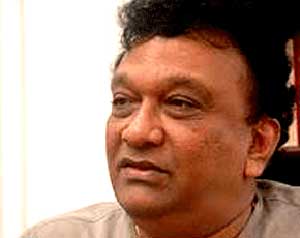 Unfortunately the situation is that the government is committing to what they have done and more or less confirming the accusations that were made against them at the UNHRC. Without finding ways of getting out of the hole they are in, they are basically digging deeper and deeper into it.
The fact is that even if Gunaratnam had overstayed his visa, the legal procedure is that you have to produce him in a court of law and the order to deport him has to be given by the court. It is illegal to just put him on a plane and send him back to Australia. What can be seen here is that the legal procedure was not followed.
The situation is that even while the war was going on, there were many people being abducted. But the fact is that there were many innocent people being abducted at the same time too. I remember that in a meeting I attended for mothers and wives of abducted persons, one female came up to me and told me that when she went to a police station to make a complaint, she found the very person who came to abduct her son at the police station.
What is happening here is that the government is in a situation where it cannot stop what is started. As a result, many innocent people fall prey to this. What is worse is that when innocent people are being abducted, civil society is being silent. The media is being silent. Where are the voices that should be talking out against these incidents? This is the outcome of this silence and therefore the country is facing a serious situation.With regards to Gunaratnam's deportation, the UNP does not agree with his politics but we feel that he should have a legal right to engage with his politics without any hindrances.
---
---
Sunil Handunnetti—JVP MP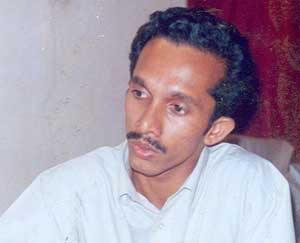 This incident shows the world that there is a democratic deficit in this country, because there has been a spike in the number of abductions over the past six months. Human rights in this country is non-existent, what we see is that people don't have the rights to move about freely, write or speak their minds or act in revolt against actions that they feel are wrong.
As a responsible government the present regime must answer the questions of the public and ensure that someone takes responsibility for the abductions that have happened. They need to look in carefully to these incidents and ensure that people are protected and have the freedom they deserve.
The very first precept of the Declaration of Human Rights is the right to life, but as we can see this right is being denied to people. Human rights are being ignored, the media is being persecuted and there is a clear democratic deficit.
---
---
Suresh Premachandran—TNA MP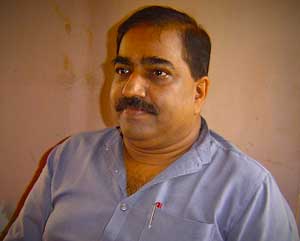 What needs to be pointed out is that this is nothing new. During the war, there were daily abductions and even killings in Jaffna. Even during that time, so many people were abducted from Colombo and various parts of the country. The problem here is that even after the end of the war, it is still happening.
In most of these cases, the government says that there are investigations going on and does not give a clear answer. In the most recent cases of Kumar Gunaratnam and Dimuthu Attygala, there is a clear government involvement or maybe even the defence ministry.
It is clear that all these abductions are being carried out by the government or paramilitary groups. The government therefore should be ashamed that after three years since the end of the war, such acts are still going on.
What needs to be done is that the government should be more responsible and be more aware of what is going on in the country.