A memorial event was held in Jaffna last week, marking the tenth anniversary of the murder of two Uthayan journalists.
Last Monday, Tamil politicians and activists including Tamil National Alliance leader R Sampanthan, paid tribute to the slain journalists at the Jaffna Library auditorium.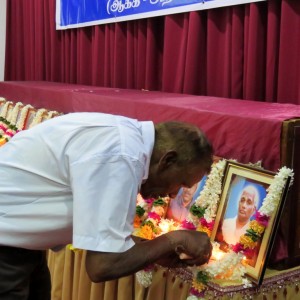 Mavai Senathirajah, E Saravanabavan, T Siththarthan and Sivasakthi Ananthan were amongst the other Tamil politicians present.
The day marked ten years since the assassination of Uthayan staffers Suresh Kumar and Ranjith Kumar in Jaffna.
Alongside portraits of the two, other Tamil journalists who were killed in the line of duty were also remembered.
On May 2 2006 five armed gunmen, suspected to be EPDP paramilitary members, stormed the Uthayan office with automatic weapons, allegedly looking for deputy editor R. Kuhanathan. They then proceeded to open fire killing two and wounding a further two staff members.
The attack took place on the eve of World Press Freedom Day.
Uthayan editor N Vidyadharan told the BBC Tamil service at the time, "Hearing the gunfire, other employees either ran away or hid in different parts of the building".
Speaking to the Associated Press, Mr Vidyadharan said,
"I have no doubts that this is a work of armed groups working with the government security forces".
Then Sri Lankan President Mahinda Rajapaksa attempted to blame the LTTE for the attack.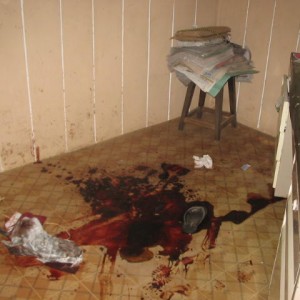 The murder was widely condemned, with the Committee to Protect Journalists condemning the attack and calling on Sri Lanka "to fully investigate the attack and take measures to ensure the security of all media workers".
Reporters Without Borders said that "suspicion once again falls on the EPDP, which is known for using intimidation and violence". "We urge the police to question the EPDP's leaders as part of their enquiries," it had stated.
Then Sri Lankan President Mahinda Rajapaksa blamed the LTTE for the attack.
The London based International Association of Tamil Journalists (IATJ) said at the time that they "strongly condemn the escalating, preplanned assassinations of media journalists and the destruction of the press institutions". "We call the attention of the world to the genocide the Government of Sri Lanka has let loose on the Tamils," it continued.
The murders also sparked a protest with members of the Tamil Media Forum writing a memorandum addressed to the General Secretary of the United Nations.
"We believe, in order to protect the Tamil media from the dangers it is facing, the international community has a moral responsibility to condemn the GoSL for its brutally oppressive actions against the Tamil media," it had said.