Image: Mullaitivu Magistrate T Saravanaraja did not allow any politician to accompany him to the grave site. 
Issuing a statement the Bar Association of Sri Lanka, deplores MP Satarth Weerasekara's  's statement made under parliament privileges as 'an unfounded, brazen attack on the judiciary and the social fabric" of Sri Lanka.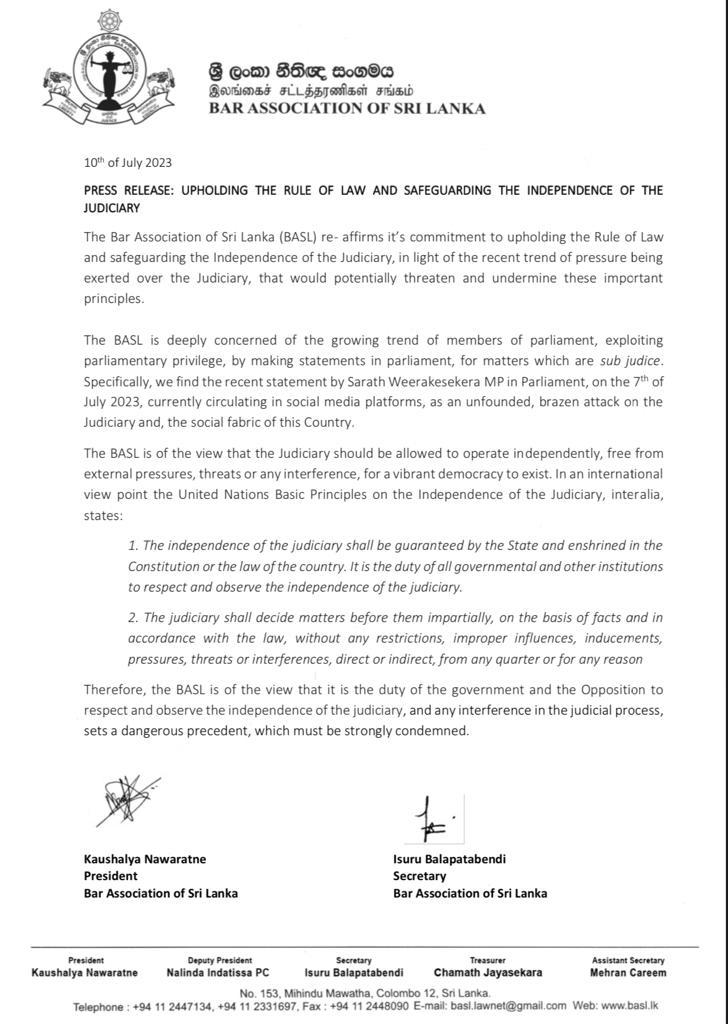 Meanwhile Lawyers of Mullaitivu Bar Association protested racist comment by SriLanka ruling party MP Sarath Weerasekara, who speaking in the parliament  criticised  Tamil Magistrate T Saravanaraja for stopping the politician intervening in court proceedings Kurunthurmalai archeology site, reports LankaFiles @lankafiles.
Bar Associations of the North and East too staged vigilance and boycott of work against MP Sarath Weerasekhara, who made a comment in the Parliament and warned Justice T. Saravanaraja, who was on an observation visit to Kurundurmalai, that "this is a Sinhalese Buddhist country".