[No entry; this is military area officer tells a journalist]
Victims of Aluthgama anti-Muslim riots says that they are still awaiting for justice and any real compensation. Riots tool place 3 months ago and military still rules the streets of the area.
Meanwhile the military personal stationed in Aluthgama Muslim areas has blocked journalists fromm Lanka Irida weekly newspaper on the grounds that the area is under an army general ans army rule. In a video posted by the Lanka Truth, officers form the military police and Air Force tell a journalist on camera that without a prior permission he cannot enter the area because ' this is not a civilian controlled area'.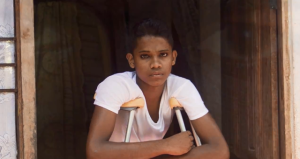 The video contains segments with 3 Muslims who were injured by gun short injuries on the first day of riot, 15th June 2014. Two youngsters who lost their legs tells that they were shot within the premises of their mosque and they were not treated by the Nogoda hospital staff for hours. One of them, A.R.M. Musadeen was slapped by the hospital staff and abused with derogatory language. The other youngster, Aktar too was told by the hospital staff that he should have been killed instead if shooting in the leg. Both of the left nearly six hours in trollies without any treatment had to transfer to Colombo general Hospital for treatment where both of them had to undergo amputations. The third person one Imran shows five gun short injuries, received within the same Mosque premises.
In all three cases no police investigation has been held.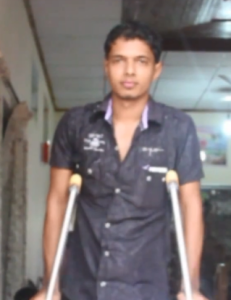 The Lanka Truth news story follows:
Three months have passed since communal riots erupted in Aluthgama – Beruwala area. 115 houses were torched and the damage cost people about Rs.315million. 36 commercial establishments were destroyed and its damage is estimated at Rs.307 million. Two religious places were also destroyed which would cost Rs.5.1 million to reconstruct. Despite a damage of more than Rs.600 million has been inflicted, the Minister said the government would allocate Rs.200 million to compensate the damage. He said the houses that were destroyed would be restored and handed back to the owners.
Recently, the security services commander for Western Province Maj. Gen. Ubhaya Mediwela held a press conference. He said "112 houses and 33 business establishments were restored and were handed over to the people." A visit to the area by 'Lanka' newspaper revealed what he said was a lie. A resident had said, "Only four houses were repaired. We are helpless." "The area is under Army rule. We cannot allow you to report. Move away from here," an Army officer obstructed the journalists.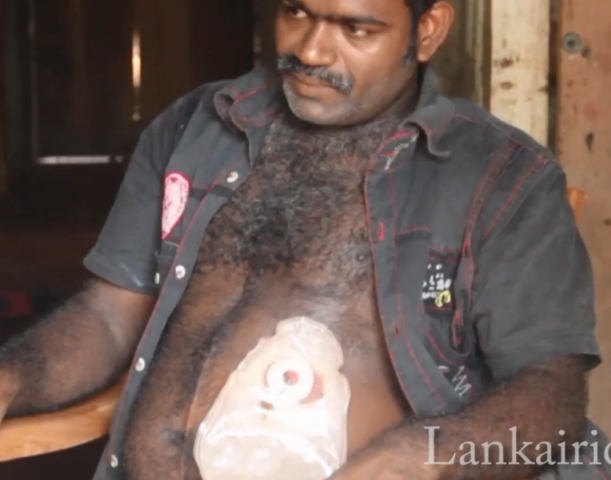 See Video here