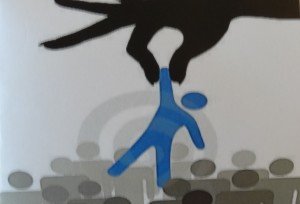 Thousands of youth were abducted a

nd killed by security forces in 1988 – 90
By Saman Indrajith
Human skeletal remains excavated from a mass grave near the Matale Hospital have been preliminary dated to 1987-89 period, when over 60,000 insurgents perished in extra judicial killings by the then government sponsored death squads during the second JVP uprising.

The preliminary date has been given on the basis of bone colouration and typological analysis on the personal items, including some rings found in the grave along with 78 human skulls and skeletal remains of 79 persons, a senior analyst who declined to be named told The Island yesterday.
Human skeletal remains were first discovered in the site on Nov. 25, 2012 by a group of building workers digging up the earth near the hospital for constructing a bio gas unit. The police had secured the building site and the Matale Magistrate ordered that site be excavated to exhume all human remains.
Excavations were conducted under the supervision of three judicial medical officers.Samples of the skeletal remains have also been submitted for radio carbon dating procedures abroad.
Prof. Raj Somadeva of the Postgraduate Institute of Archaeological Research, who conducted tests on the human remains and submitted a short report said it was too early to draw conclusions as the tests were still be conducted. But, he said he was sure that the remains recovered from the site had no archaeological significance.
"We hope to submit our final report in last week of February. In our short report we have recommended that samples be sent to the US, where they could be further analyzed with the help of a method called Radio Carbon Bomb–Pulse dating procedure, which is the optimum and widely used to analyze artifacts and human remains dating back to the post World War II period. We have to wait till their conclusion," Prof Somadeva said.
IS