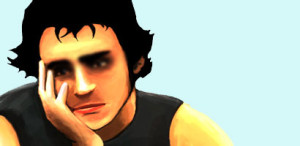 A Colombo Court yesterday (29) released a suspect from a case that was dragging on for ten years over the theft of Rs. 50.
It transpired in Court that the suspect was reported to have been kept under remand custody for over three months.
Colombo Fort Magistrate Thilina Gamage who perused the case proceedings expressed surprise when he found that the case filed against suspect Indika Maduranga of Akuressa had dragged on for ten years.
He further observed that the suspect had been kept under remand custody for the past three months as he had failed to fulfill the bail conditions.
Taking into consideration the fact that he had pleaded guilty to the charge of stealing Rs.50 at the first instance and considering the time period that he was kept under remand custody, the Magistrate warned and released him from the case.
In 2003, the Kollupitiya police had arrested the suspect for allegedly stealing Rs.50 from a bag belonging to a woman, in Kollupitiya.
The lawyers appearing in the court stated that the incident reminds them of Les Misérables by Victor Hugo, where the protagonist Jean Valjean was imprisoned for 10 year for stealing a loaf of bread.
– Sri Lanka Mirror