Civil society organizations, human rights defenders, women rights activists and women's CBOs in Northern province of Sri-Lanka upheld public protests on 22 July 2021, to show their anger and called the authorities to provide justice to the deceased child domestic worker Ishalini.
Ishalini was a Malyaha Thamil (Indian Origin Sri-Lankan Tamil) girl child (16years) belonged to a tea estate workers' family in Diagama estate of Nuwara-Eliya district. At the age of 15, she was sent to work as a domestic at parliamentarian Mr. Rishard Badurdeen's Colombo residence and a week ago died of burns while working there.
Sri-Lanka has a compulsory education system and children from 5yrs  to 16yrs must attend schools. Parents/ guardians, government officials such as grama niladaries, samurdhi officers, divisional level women development officers, child development officers, social services officers… etc. hold responsibilities and duties to ensure the schooling of the children come under their duty areas. In the estate sector in addition to those respective government officials, child development center officers, welfare officers, mid wives, and estate medical officers are responsible to collectively monitor the wellbeing of the children and families of the estate sector.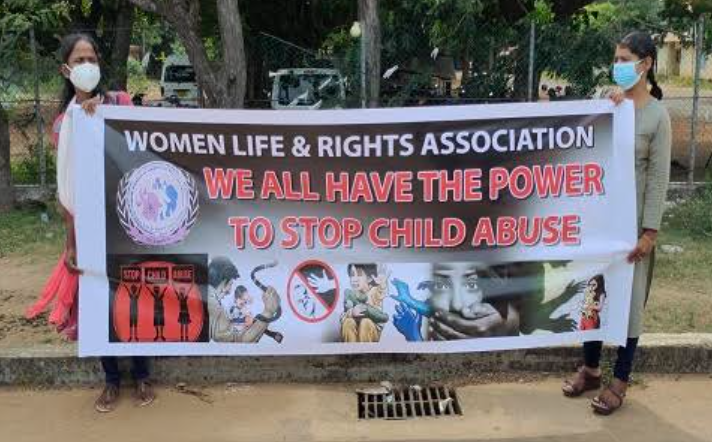 Further, as a party to the Child Rights Convention, CEDAW, ILO and as well as a partner of UNICEF, Save the Children and similar international child protection organizations, Sri-Lanka has passed laws related to child labour. Parliamentarians are law makers, and they are well aware of the rights and wrongs. Therefore, employing a child as a domestic, not overlooking her safety and putting her in hazardous situation is a crime. It also a violation against Art. 12 (4) of the Constitution of Sri-Lanka.
A young woman who joined in the Mannar protest stated to the media, that the people of Mannar district should be ashamed of themselves and all of them hold responsibilities related to this crime as the people of Mannar voted and sent the respective parliamentarian to parliament to represent them. She stated that she felt guilty as she also voted to him.
Women and men who gathered in the protests that took place in all four districts of Northern province respectively Mannar, Kilinochchi, Mullaitivu and Vavuniya demanded justice in one voice. They called the authorities to prevent all sorts of child abuses and sexual violence that take place against women and children and to punish the perpetrators without bias.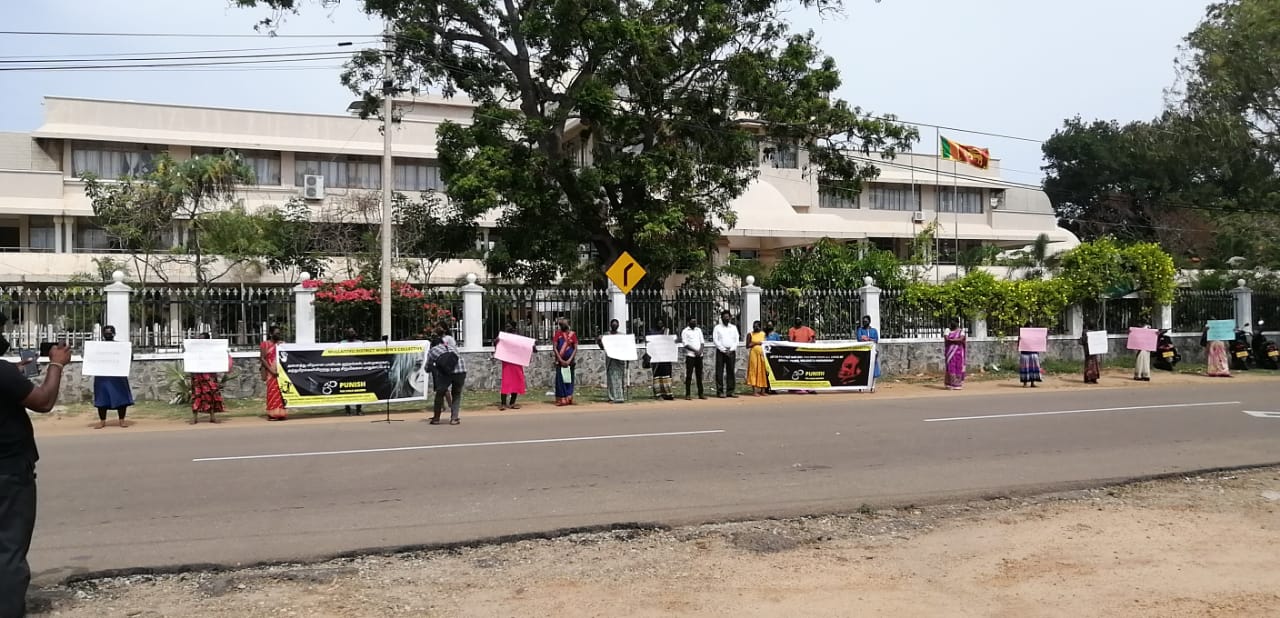 Protests were organized by Mannar District Women's Vigilant Society, Women Life and Rights Association of Kilinochchi, Mullaitivu District Women's Collective, People for Justice Vavuniya, Mannar Social and Economical Development Organization (MSEDO) and Economic and Community Development Organization (ECDO).