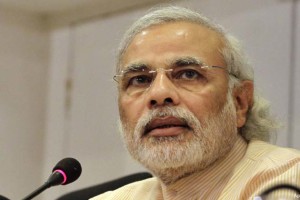 Narendra Modi: Tough line
As India begins to see the election fever , India's Opposition Party's Prime Ministerial candidate Narendra Modi told to the audience in Chennai that Indian government has to show its muscles in protecting Indian origin nations around the world especially protect the Tamils from Sri Lankan oppressors .

Opposition Bharatiya Janata Party's (BJP) prime ministerial candidate Narendra Modi is famous in India already.Modi also said that India's foreign policy should be built on the foundation of our culture, tradition, strength, economy, trade, strategy and security, the Indo Asian News Service reported.
Delivering the Nani Palkhivala memorial lecture, in capital of Southern Tamil state ,Chennai on "India and the World", Modi stressed that the foreign policy should be drawn up with inputs from states and wondered why not give each Indian state one foreign country to develop better relationship with.
Sri Lanka is becoming a topic for all the Indian political parties as they gear up for the general election in 2014.
TT