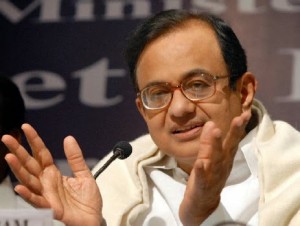 P Chidambaram
India today asserted that it would not rest till the Sri Lanka implemented the 13th amendment and insisted on an "elaborate, independent and genuine probe" acceptable to the international community into the 'genocide' by that government during 2009 civil war.
"There are attempts being made there for not implementing the 13th amendment in the Sri Lankan Constitution. Efforts are being made to dilute many provisions by the Rajapaksa government. TNA (Tamil National Alliance) is opposing it… the 13th amendment cannot be diluted. India has been and will continue to insist for its implementation," Finance Minister and senior Congress leader P Chidambaram said.

Addressing a party meeting to explain the government's stand on the Lankan Tamils issue here, he said LTTE chief V Prabakaran and thousand others would have survived if the LTTE and Lankan government had heeded India's words.
"None can deny that there was genocide. We will continue to exert pressure on the Sri Lankan government for an elaborate probe. I call upon the people of India, including Tamils here to support the government's efforts to protect the 13th amendment, while Lankan government is trying to not implement it," he said.

Referring to Prime Minister Manmohan Singh's decision to stay away from the Commonwealth summit in Colombo earlier this month, he said it was a "shock treatment" to Lankan President Rajapaksa.
He accused the Lankan government of not following up on the functions of the Lessons Learnt and Reconciliation Committee and not punishing the guilty in the genocide, despite having constituted it.
India has been consistently insisting for implementation of 13th amendment. "It is only because of India, countries are aware of the developments in Sri Lanka and that's how Canada decided to boycott the Commonwealth summit," he said.
Referring to an invite extended by C V Wigneswaran, the Chief Minister of Sri Lanka's Northern Province to Prime Minister Manmohan Singh, he said, "The invite is still open. There are chances that our Prime Minister will go to Jaffna and hold talks with him. If he visits Jaffna, it would amount to a visit to Lanka. There are chances that Lankan President Rajapaksa would change his mind."
Contending that is not an "easy task" to fight for minority rights in another sovereign country, which is also a neighbour, he asked "Are we saying it is right to fight for a separate land for Mizos or in Kashmir or in Manipur."


Holding that the Congress government had made efforts to pass two resolutions over the Sri Lankan Tamils issue – one at UNHRC and another in Indian Parliament, Chidambaram said, "I accept the resolution brought was a diluted one, so we wanted to strongly word it. Though some countries did not accept our draft, it was heard and we did achieve in that."
"When we wanted to bring a resolution in Parliament on Lankan Tamils issue, it was BJP's Sushma Swaraj who opposed it. Even during the all party meeting to discuss the resolution, they opposed it," he said.
Hitting out at BJP for allegedly not extending support to pass the resolution, he said, "BJP is a face of RSS. RSS has many faces such as Vishwa Hindu Parishad, Bajrang Dal.. likewise BJP is RSS' political face."
Justifying India's decision to participate in the Commonwealth summit in Colombo earlier this month, despite political parties in Tamil Nadu calling for a total boycott, he said, "I had expressed my opinion that the Prime Minister should not participate in it but India should participate. If we don't participate then how do we save the ethnic Tamils in Sri Lanka and fight to get them political rights..?"
The Finance Minister also questioned that if India had boycotted the CHOGM as demanded, then how would have Indian officials engaged with their counterparts in Lanka in case of the fishermen issue or the ethnic Tamils issue.
"What if Rajapaksa refuses visa for our officials. You may ask how can he deny? He can deny like the way the US denied visa to (BJP's Prime Ministerial candidate) Narendra Modi," he said.
Brushing aside arguments that India should have boycotted like Canada, he said, "It is not a neighbouring country to Sri Lanka unlike India. Canada is some 15,000 miles away from Sri Lanka."
On arguments that India should have made strong statements like British Prime Minister David Cameroon, he said, "Those, who said India should have boycotted it later said India should have gone along the lines of Cameroon. In fact, Cameroon's statement is a victory to Indian diplomacy for having brought international attention to the issue in Sri Lanka."
Chidambaram also listed the efforts being made by India to rehabilitate areas in northern Sri Lanka.
OLI