Image:  Ezhuka Tamil in Batticaloa @shalin.
Ezhuka Tamil – 'Rise Tamil' rally  which was held in Batticaloa 10th February  was attended by huge crowds carrying   flags of red and yellow the colors of the Liberation Tigers of Tamil Eelam. The offcial colour of the Ezhuka Tamil  is same as the LTTE. The rally was held in order to  promot of Tamil rights and recognition of Tamil nationhood according to offcial literature.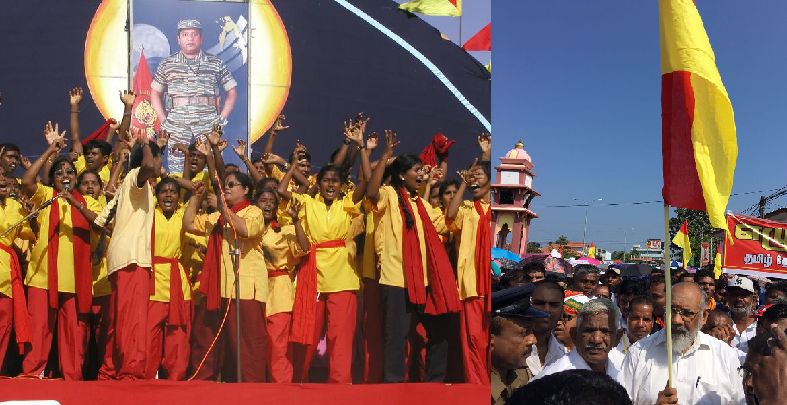 The march and rally was organised by the Tamil People's Council, with the support of the number of  civil society groups in Tamil dominated North and East. The first Ezhuka Tamil rally was held in Jaffna in September 2015. Northern Chief Minster C.V. Wigneshwaran led the  march carrying a flag of red and yellow.