Former Director CID (Rtd) SSP Shani Abeysekara was acquitted of all allegations filed against him by the Colombo Crime Division (CCD) in Gampaha Magistrate Court (case no: B1536/2020) on August 25, 2023
Fabricated, false and exaggerated evidence were introduced by the CID by getting conspirators to lodge complaints against Abeysekara so as to fix him on offenses of fabrication of false evidence
Based on the complaints made by Neligama and his wife Viranthi, CCD initiated an inquiry against Abeysekara on July 24, 2020, purportedly to fix Abeysekara for the said offences
The ulterior motive behind all these attempts was to slap Abeysekara with a death sentence for taking legal action against leading politicians, their stooges, military and police personnel.
Following the acquittal of former Director CID of all charges filed against him by the Colombo Crime Division, it has come to light how Sri Lanka Police blatantly harassed and penalised the Senior Police Officer who they believe is a threat to their masters- the rulers in power.
Sri Lanka Police have come under severe criticism for framing baseless allegations against the most senior investigator in the Department who fearlessly investigated high profile extortions, abductions, disappearances and contract killings, which were constantly backed by politicians.
Former Director CID (Rtd) SSP Shani Abeysekara was acquitted of all allegations filed against him by the Colombo Crime Division (CCD) in Gampaha Magistrate Court (case no: B1536/2020) on August 25, 2023. As per the allegations levelled against him it was transpired how the Sri Lanka Police initiated an inquiry to frame him for an offence where the accused cannot be granted bail.
They planted falsified evidence against Abeysekara to frame him in the Mohommed Shiyam murder case in order to get former DIG Vass Gunawardena cleared from all charges. As a result he was denied his due promotion, the salary and the pensions thereafter; causing hardships to him and his family.
Meanwhile the Supreme Court taking up an application made by the then CID SI Sugath Mendis- one of the other investigative officers who was arrested and remanded by the CCD with Abeysekara and later granted bail by the CA-ordered the State to pay him Rs. one million as compensation. SI Mendis was arrested by the CCD for not adhering to their instructions to give fabricated evidence against Abeysekara to frame the latter in Shiyam's murder case.
One of the first 'duties' Gotabaya Rajapaksa carried out after becoming the President, even before a Prime Minister was appointed was to remove SSP Abeysekara from the CID; giving the one time best investigators in the Police a demotion. He had to take up duties as the Personal Assistant to DIG Galle Range.
The forces working against him not being satisfied with the given demotion they ensured he was interdicted from service on January 7, 2020. At the time of his interdiction he was the most Senior SSP at Sri Lanka Police; an individual who was awaiting promotion to the rank of DIG in a few months.
After Senior DIG CID Ravi Seneviratne went on retirement in December 2019, Nuwan Wedasinghe, who is alleged to be a close associate of Vass Gunawardena, was appointed DIG, CID.
Wedasinghe and Vass Gunawardena had worked together at the CCD in 2009. Wedasinghe is alleged to have passed information to Vass Gunawardena when the CCD sent him to arrest Krishantha Korale- a suspect in the Shiyam murder case.
After the change of government in 2019 immediate steps were taken to frame Abeysekara for 'fabricating false evidence' against Vass Gunawardena. Fabricated, false and exaggerated evidence were introduced by the CID by getting conspirators to lodge complaints against Abeysekara so as to fix him on offenses of fabrication of false evidence under the Penal Code, and offences related to possession of firearms and ammunition under the Offensive Weapons Act, Firearms Ordinance and the Explosives Act.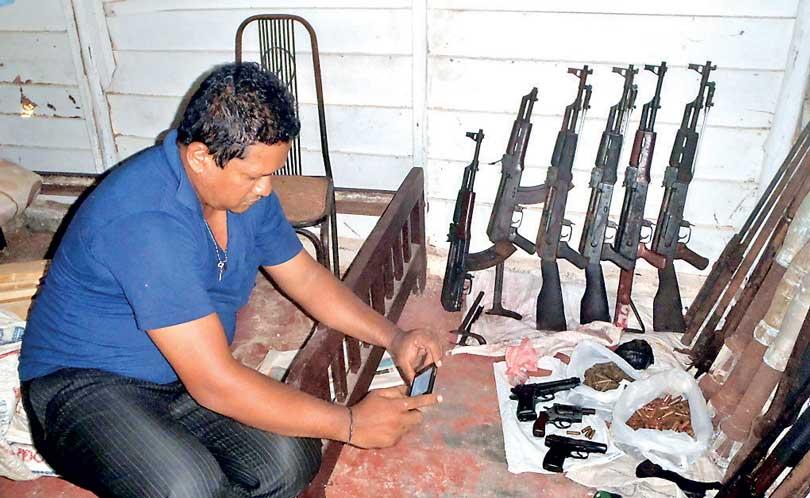 Based on the complaints made by Neligama and his wife Viranthi, CCD initiated an inquiry against Abeysekara on July 24, 2020, purportedly to fix Abeysekara for the said offences. CCD's plan was to get Abeysekara the death sentence as a revenge for getting Vass Gunawardena convicted in this murder case.
Hence both witnesses gave totally contradictory statements to what they had given in 2014. According to the planted statements the murder weaponries were planted by Abeysekara and his investigation team, who took photographs of them and got intimidating statements recorded from Neligama and Viranthi to fabricate evidence to create a false case against Vass Gunawardena.
Having obtained purported evidence, DIG Wedasinghe requested the IGP to hand over the inquiry against Abeysekara to the CCD to which permission was granted, a Senior CCD Police Officer told the Daily Mirror.
According to sources, if the Police wants to hold an inquiry against any police officer, it should be conducted by the Police Special Investigation Unit (SIU) under the direct supervision of the IGP, but not the CCD.
"The reason why the CCD was tasked with to conduct this inquiry was because Wedasinghe knew he could control the CCD and prove it was Abeysekara who planted the murder weaponries to frame his one-time superior, DIG Vass Gunawardena," police sources said.
The ulterior motive behind all these attempts was to slap Abeysekara with a death sentence for taking legal action against leading politicians, their stooges, military and police personnel.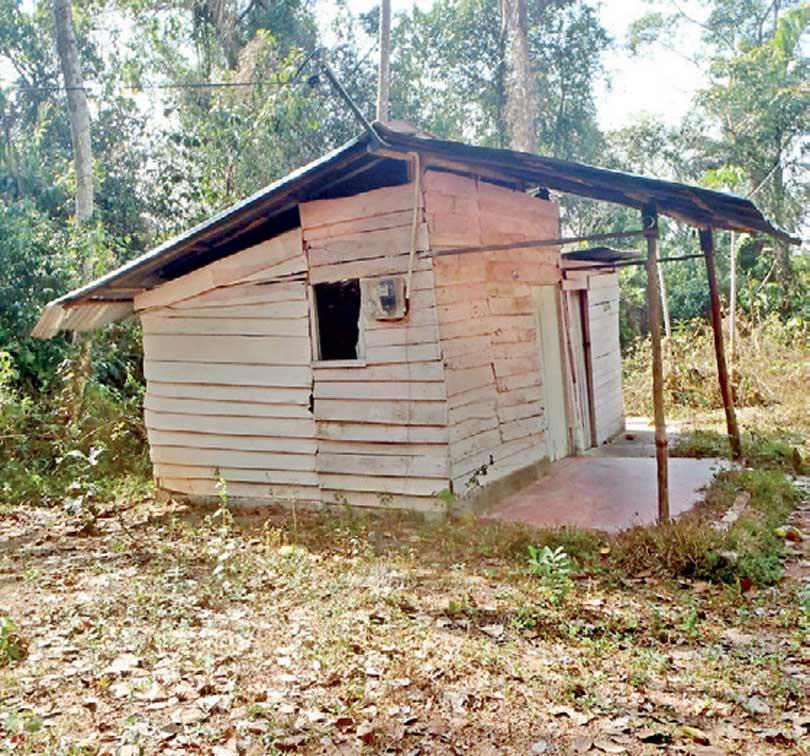 To tighten the grip on Abeysekara further statements were recorded from more witnesses, who earlier in 2013/2014 gave evidence in courts and to the CID that Vass Gunawardena was involved in this murder. Based on these purported statements of IP Wilwalaarachchi, PCs Dias and Susantha-who were in Vass Gunawardena's security detail and Neligama and his wife-SSP Abeysekara was arrested on July 31, 2020.
Interestingly this fabricated evidence has been constructed after a lapse of seven years since the initiative of the investigations in 2013.
However, the two bench Judges of the Court of Appeal who heard Abeysekara's revision bail application- in its historic judgement- stated that the statements recorded from these witnesses in 2020 are totally contradicting to the statements they have given in 2014.
Be that as it may, although the allegations levelled against Abeysekara were serious, the CCD didn't record a statement from him during his incarcerated period from July 31, 2020 and until he was granted bail by the Court of Appeal on June 18, 2021.
It is also reported, how the learned Senior State Counsels at the Attorney General's (AG) Department wrote many reports to the then AG that there is no evidence to frame Abeysekara for conspiracy.
High-profile cases
Abeysekara was actively involved in the investigation of a number of high-profile cases including, the attempted murder of former President Chandrika Kumaratunga in 1999, LTTE attack on the Katunayake International Airport in 2001, the murder of Yvonne Johnson at Royal Park Condominium in 2005, the attempted suicide attack on Gotabaya Rajapaksa at Pittala Handiya (Colombo 7) in 2006, the attempted suicide attack on former Army Commander Sarath Fonseka, the murder of former Editor in Chief of The Sunday Leader Newspaper Lasantha Wickrematunge in 2009, the kidnapping and disappearance of 11 youths by Naval Intelligence personnel in 2008 – 2009, the double murder case in Angulana in 2009, the kidnapping and disappearance of Journalist Prageeth Eknaligoda in 2010 by the military intelligence personnel and abduction and causing grievous injuries to Journalist Keith Noyahr in 2007 by the military intelligence personnel.
Furthermore, he has been awarded with a certificate of commendation by the Secretary-General of the International Police Organization (INTERPOL), greatly appreciating his remarkable professionalism and excellent support to the INTERPOL Response Team in relation to the global response to the Easter Sunday attacks in Sri Lanka. It is important to note that Abeysekara has been a key prosecution witness in over 100 trials including over 30 murder trials that led to convictions.
The sudden disappearance of Shiyam
It was Mohamed Fouzdeen who filed a complaint on May 22, 2013with the Bambalapitiya Police on the sudden disappearance of Shiyam. That made the CCD to commence an investigation under the supervision of then SSP Nalinda Ranaweera.
The following day Shiyam's abandoned vehicle was found at Kandawatte, Mirihana. From CCTV cameras, the police were able to identify Mohamed Fouzdeen moving away from Shiyam's vehicle. By questioning Fouzdeen it was unearthed how he got the support of his friend Krishantha Korale who gave the murder contract to Vass Gunawardena.
"A CCD team was immediately sent to arrest Krishantha Koralage on May 30, 2013. The team was led by Nuwan Wedasinghe. Wedasinghe, who went to arrest Koralage did not arrest the suspect and instead had allegedly called, DIG Vass Gunawardena. The latter had instructed Wedasinghe not to take him to the police until he arrived at the place where they were. However, when this was informed to SSP Ranaweera instructions were given to arrest the suspect immediately and bring him for further questioning; allegedly knowing what the consequences would be if Vass Gunawardena was allowed to meet Krishantha before getting his statement recorded," police sources said.
A T56 at Vass Gunawardena's house
The lifeless body of Shiyam was found on May 22, 2013, in Dompe and a T56 nose was found near his body. The investigation was then handed over to the CID by the then IGP N.K. Illangakoon. The AG had insisted the CID to recover the weapon used in the murder. Though questioned, neither PCs Dias nor Susantha ever accepted that there was a T56 at Vass Gunawardena's house.
After a meticulous investigation the CID found out that the weapon Shiyam was gunned down with was brought to the scene of crime from Vass Gunawardena's house. It was revealed that neither PCs Dias nor PC Susantha-who were at guard at Vass Gunawardena's house- were given a T56 weapon by the police.
The DNA test
The vehicle in which Shiyam was abducted belonged to Krishantha's brother. When this vehicle was sent to Government Analyst (GA) for further investigation, blood stains were found in one of the seats. In the process of taking quick action the vehicle was sent to Genetech to match it with the body parts of Shiyam obtained at the postmortem. The Genetech report confirmed that the blood sample matched with Shiyam's DNA.
The CID filed action in Colombo Chief Magistrate Court (Case No. B/3279/05/2013) citing many parties as suspects; including DIG Vass Gunawardena.
It was later revealed through Vass Gunawardena's son Ravindu's phone details, how Ravindu took refuge at a friend's house in Marawila for few days following the expose of Shiyam's murder. He had made a request to the friend to keep a T56 and a pistol at his house for a few days; a request which the friend has turned down.
Meanwhile on June 5, 2013, SI Bamunusinghe, PCs Kelum, Sanathchandra and Sanjeewa, who were also attached to the security detail of Vass Gunawardena, were arrested.
Weapons and the underworld
When Sanathchandra's phone details were checked it was observed that he had received a number of calls from Kalagedihena. When questioned, this caller- Sanjeewani Wickremasinghe- had spilled the beans. How she knew PCs Sanathchandra and Dias and how she heard of a T56 cock sound whilst talking to Sanathchandra one late evening and how Sanathchandra told her that those weapons are to fight with the underworld and that he wanted to hide them in a safer place.
When she inquired about these weapons Dias had said that they had been taken away from DIG's house, but maintained that he had no idea where they had been hidden.
When Dias was questioned by the CID, he had confessed that it was IP Wilwalarachchi that took the weapons away from DIG's house on June 3, 2013.
Although PCs Dias and Susantha initially said that there was no T56 at DIG's residence later they voluntarily gave evidence to the CID on November 11th and 18th, 2013, respectively and also made a confessional statement before the Colombo Magistrate on November 20th and 21st, 2013, about the weapons used in the murder.
After this confession IP Wilwalarachchi was arrested on February 26, 2014. He confirmed that these weaponries had been taken to his friend Neligama's residence at Mahara, Kadawatha.
When Neligama was questioned he had told the CID that he had to shift these weaponries from Kadawatha to a building belonging to him at Raniswala, Kalagedihena after Wilwalarachchi was arrested whilst transporting some weapons.
Following these revelations, CID discovered six (06) T56s, one (01) Repeater Shot Gun, four (04) Shot Guns, two (02) Pistols, one (01) Revolver, three (03) RPG Cells, one (01) 5kg Claymore Bomb (made by LTTE terrorists), one (01) hand grenade, 357 Cartridges, 21 (9mm) empty casings and three (3) air guns from Neligama's hut. The CID produced the extracts of the said weaponry to the AG on May 27, 2014, and thereafter, they were sent to the Government Analyst.
After the recovery of these weapons, Vass Gunawardena, Ravindu, PCs Bamunusinghe, Sanathchandra and Sanjeewa were produced in courts and the file was sent to the AG's Department on May 27, 2014, for further instructions.
Meanwhile, AG gave written instructions to produce, Vass Gunawardena's wife- Shaymali Perera, nephew Dinusha and Kelum Ranga Dissanayake as suspects in this case.
Out of the recovered weapons, it was revealed three belonged to Sri Lanka Police. These three weapons had been issued to Maha Vilachchiya and Tantirimale Police Stations in April 2001.
According to police books these weapons have been issued to Vass Gunawardena when he was the ASP in Anuradhapura. It was he who was supervising these two police stations. These weapons have been released to Vass Gunawardena unofficially through the respective police armories.
Since this is an illegal act, Sri Lanka Police issued charge sheets to the two OICs of the respective police stations Kavinda Piyasekera and S.D.S.P. Sandanayake for releasing the weapons. As a punishment, their salary increments were reduced by two years.
However, without any reason, the National Police Commission has converted this punishment into a warning in 2017 and one of the accused Kavinda Piyasekera was later promoted to the rank of SSP and is the present Director CID while the other rose to the rank of DIG.
Meanwhile, the then OIC, Alawathuwala, IP Upul Nishantha Hettiaratchchi giving a statement to the CID on April 4, 2014, has said that when he was working with Vass Gunawardena at the CCD, upon an information received from an informant in Trincomalee, a stock of weapons used by the LTTE was found from Pudumathalan and Vakarai. The weapons found in Pudumathalan had been handed over to the Army while the rest were brought to the CCD and Vass Gunawardena had recorded this in the Officers' Visiting Book (OVB).
IP Wilwalarachchi, who was detained by the CID for further questioning on February 26, 2014, was released on May 30, 2014, on the advice of the AG.
Meanwhile, making a confessional statement to the Colombo Magistrate under Section 127(1) of the Criminal Procedure on March 27, 2014, IP Wilwalarachchi has stated that it was Vass Gunawardena that gave the weapons to him. Since he can lodge a complaint against a higher official only to the IGP, many written requests have been made seeking an appointment with the IGP to provide this information, but they proved futile he was never granted an appointment.
The Police source confirmed with this newspaper what Wilwalarachchi has stated was true as his personal file contains this request letter dated January 29, 2014.
On February 22, 2015, Vass Gunawardena's attorney made an application to courts requesting to issue an order to the CID to arrest PCs Dias, Susantha and Neligama and his wife immediately.
On March 4, 2015, the Magistrate Court ordered the CID to arrest and produce them in courts. However, CID made submissions before the courts that they are victims of crimes and are witnesses who have given strong evidence in the investigation to which Deputy Solicitor General Vasantha Perera too agreed with the CID's stance. Meanwhile, the AG filed a revision application in High Court to get the Magistrate order revised.
After four years and nine months since the AG's advice was sought, instructions were given to the CID on December 9, 2019, to arrest the suspects.
Meanwhile, IP Wilwalarachchi had telephoned former CID Director Abeysekara on December 12, 2019, at 8.54 a.m. and informed him how Vass Gunawardena-soon after the AG's directive was issued to the CID- called him and wanted to meet him in prison before Neligama and his wife were arrested. The former CID Director meanwhile has put a note in OVB at the DIG's office in Galle about what Wilwalarachchi has told him.
"How did a convict in jail get to know the AG's directive to the CID? It is believed that a higher official at the CID was passing information to Vass Gunawardene," the Police sources said.
Although the AG advised the CID to arrest these suspects on December 9, 2019, it is questionable why it got delayed implementing until June 1, 2020. On June 2, 2020, PCs Susantha and Dias were produced in courts, but were released the following day. Meanwhile Neligama and his wife were produced before the CID through their lawyer on June 9, 2020.
"According to the sequence of events, it is very clear how steps were taken to fix Abeysekara to implicate his involvement in fabricating evidence to create a false case against Vass Gunawardena. However, as per the CA judgement, CCD's attempts could not be achieved. With the SC's order to the State to pay compensation to SI Mendis for falsely harassing him, now it is clear how the Police Department is harassing people on the instructions of politicians in power," police sources said.
Original Caption: Police sources reveal how falsified evidence was used to shame and tame Shani