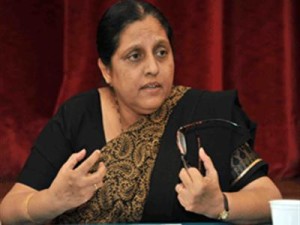 Nimalka: Stop hate campaigns against HRDs
Nimalka Fernando/THE INTERNATIONAL MOVEMENT AGAINST ALL FORMS OF DISCRIMINATION AND RACISM
Thank you Madame President,
We take note of the response of the government of Sri Lanka to the council resolution A/HRC/19/2. Nevertheless, we regret that political leaders of the ruling coalition continue to incite hatred and antagonism against HRDs using phrases such as "the plot of the international community", "agents of the UN working against the motherland". Furthermore Sri Lanka has failed to institute investigation related to (a) the threats expressed by the Deputy Minister against HRDs and his claim that a journalist fled the country after being assaulted by his people (b) state control media which carried out a hate campaign against the HRDs during the 19th session as reported in the UNSG Report A/HRC/21/18.
We also would like to draw to your attention the increasing number of rape and child molestation recorded by the Sri Lanka Police. Of the 18 incidents of rape and killing of women reported in the past 18 months in the predominantly Sinhala area, Sabaragamuwa Province the authorities have been able to arrest suspects of only 2 – 3 cases. In many of these incidents local leaders of the ruling coalition have been identified as perpetrators by the women victims. Brutal assaults by the Special Police Unit during the Vavuniya prison riots resulted in the deaths of two Tamil prisoners. The authorities have been failing to provide proper protection to Tamil detainees. This case is documented in detail in our written statement to this council. We reiterate that accountability is a necessary precursor to reconciliation. However, without respect for the rule of law, protection for human rights defenders and the restoration of the dignity of the Tamil people, reconciliation cannot be achieved.
…………
Thank you Madame President.
IMADR Oral Statement: 21st Session of the Human Rights Council
Item 4: General Debate
17 September, 2012