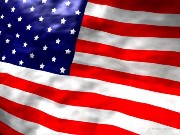 The United States Thursday welcomed the release of Sri Lanka's National Action Plan on the Lessons Learnt and Reconciliation Commission (LLRC) proposals saying its full implementation will help achieve reconciliation and long term peace. The post war commission appointed by President Mahinda Rajapaksa is seen as a home grown mechanism that suggested measures for accountability and reconciliation in the aftermath of a three decade conflict with the separatist Tamil Tigers.

"The United States welcomes the release of the National Action Plan by the Government of Sri Lanka," the US embassy releasing a statement said.
"We have long encouraged the full implementation of the recommendations outlined by the Lessons Learnt and Reconciliation Commission,"
"We believe that full implementation of the National Action Plan will benefit all citizens of Sri Lanka by furthering long-term reconciliation and lasting peace," it said.
Sri Lanka Tuesday briefed diplomats on the implementation of the commission recommendations ahead of a key UN human rights review starting in October this year.
"The detailed matrix, including priorities, the institutions entrusted with responsibility, key performance indicators and time frames, was explained to the diplomatic community," a statement from the ministry of External Affairs said earlier in the week.
External Affairs Minister G.L. Peiris and secretary to the President Lalith Weeratunga has said 'substantial results already achieved on the ground' within a short period of time since the end of the conflict needs to be acknowledged.
Sri Lanka's national action plan headed by Weeratunga will monitor key measures taken under international humanitarian law issues, human rights, land return and resettlement and restitution and compensatory relief.
Sri Lanka has nearly completed the resettlement of people displaced by the war, de-mining the former war zone, and rehabilitating former Tamil Tiger combatants including children within three years of the end of hostilities.
Weeratunga said some of the complex issues will need a political consideration and an assessment by a parliament select committee but there were many recommendations that could be easily implemented immediately.
He said hundred and thirty five out of the commission's two hundred and eighty five recommendations have been a prioritized for action.
In March this year the UN Human Rights Council passed a US led resolution backed by the island's closest neighbor India demanding Sri Lanka to probe alleged rights violations by government forces and the Tamil Tigers during the final stages of the battle.
Sri Lankan has been under pressure by the international community, rights groups and opposition parties to implement the commission recommendations.
Sri Lanka faces a universal periodic review at the UN Human Rights Council in Geneva this November where the Island's human rights record and good governance will be evaluated.
LBO