Twenty-four years after three prominent opposition figures vanished in Belarus, a former member of the country's special forces is to stand trial in a Swiss court.
Yury Garavsky is charged with the forced disappearance of the three men.
He was arrested after confessing he was part of a unit tied to the abduction and presumed killing of opponents of the country's authoritarian leader.
Now a Swiss judge will decide whether he is telling the truth.
In media interviews, Mr Garavsky has given a detailed account of how a secret hit squad snatched the three opponents of Alexander Lukashenko, Belarus' leader, from the streets of Minsk, drove them out of town and then shot them twice in the back.
The prosecution is a stark reminder that political repression in Belarus, which captured the world's attention again when mass opposition protests were crushed in 2020, has deep and very dark roots.
For the families of the three disappeared – former interior minister Yury Zakharenko, opposition politician Viktor Gonchar and pro-opposition businessman Anatoly Krasovsky – it is an important moment after years of agonising uncertainty about their fate.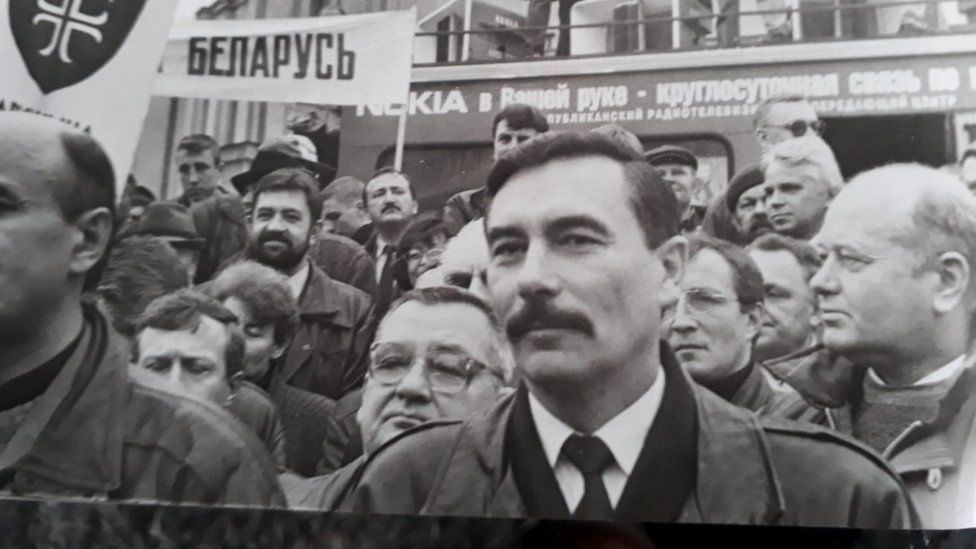 Two of the men's daughters – who both left Belarus soon after their fathers' abductions – will be in court this week. Both have told the BBC they hope the trial in the city of St Gallen will bring them some relief.
For a long time, Elena Zakharenka hoped that her father had been imprisoned by the Belarusian KGB security service and might return. When she finally accepted that he was dead, she was haunted by the fear that he'd been tortured.
Valeria Krasovskaya also described the anguish of not knowing how her father died, and of never having a body to bury.
Yury Garavsky is being tried where he was arrested in Switzerland, because the country is party to a United Nations convention against forced disappearance. He had fled there from Minsk in 2018, seeking asylum.
The fact that the Swiss are applying the treaty makes this a significant legal moment. It is also the first time such universal jurisdiction has ever been applied for a Belarusian citizen.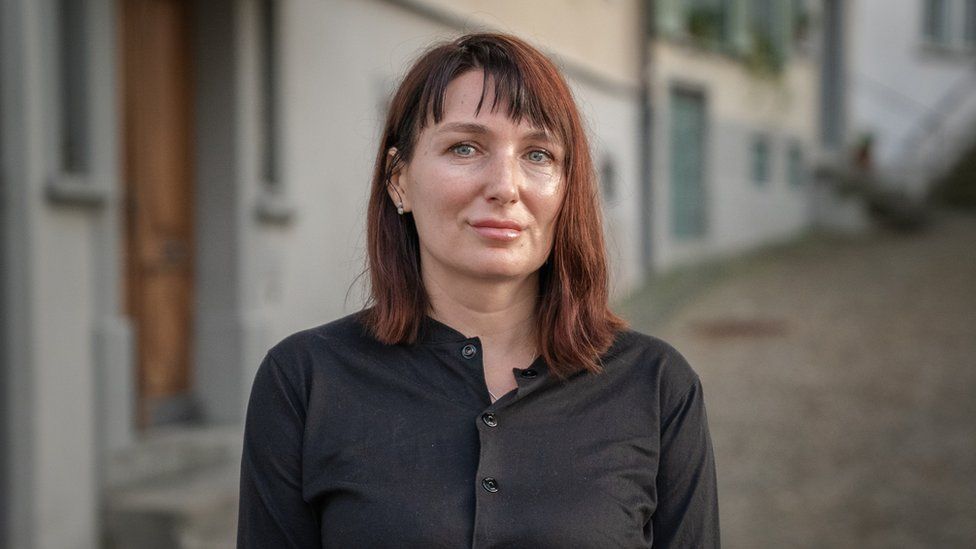 Speaking in 2019 to Germany's Deutsche Welle and the Swiss newspaper Neue Zürcher Zeitung, Garavsky confessed to kidnapping the three opponents of Alexander Lukashenko and to handling the murder weapon.
He accused his commander Dmitry Pavlichenko – the head of the notorious SOBR special forces unit – of carrying out the actual killing.
In 2003, a Council of Europe investigation also linked Col Pavlichenko to the forced disappearances and concluded that the crime had been covered-up "at the highest level of state".
Dmitry Pavlichenko described Garavsky's revelations in 2019 as "nonsense". He later claimed not to know his accuser, although a photograph shows the two men together at an official event.
The Belarusian authorities have yet to reply to a BBC request for comment.