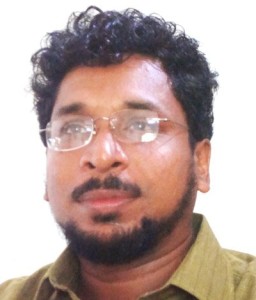 SLB news
The Free Media Movement of Sri Lanka has issued a press statement ( 20th Sep) condemning the death threats to one of its EX- CO member, journalist and web editor Mr. Janith Vipulaguna.
Mr. Vipulaguna is the editor of Sinhala language news website 'Lanka Citisan Puwath. Earlier Mr. Vipulaguna had worked as a producer at the Young Asia Television.
The web site has reported that financial accounts of a festival called Vijitha Mela organised by a popular school in Matara District has not been submitted.
The 'Lanka Citisan Puwath' had carried the said news feature on 14th September and three days later Mr. Vipulaguna was threatened with death. He received abusive and threatening phone calls on his mobile phone as well as on the residential fixed line. His wife too has been threatened with abusive language. Mr. Vipulaguna believes that immediate reason for these threats is the article he published on Vijitha Mela Festival.
Mr. Vipulaguna has logged a complaint (CIBI-361/316) at the Dikwella police station on 18th September.
In its statement the FMM has called on the authorities to show their committment to protect people's right o information by initiating an impartial and immediate inquiry on the complaint made by Mr. Vipulaguna. At the same time FMM requests the authorities to take necessary steps to ensure his safety.
Further FMM has appealed to those who are behind the threats to Mr. Vipulaguna to respect his rights as a journalists and not to obstruct his journalism practices.