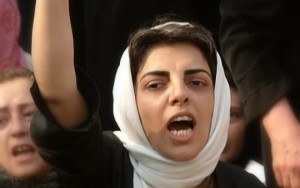 A Pakistan HRD
We are pleased to inform you that the first UN resolution on the protection of women human rights defenders
was adopted by consensus by the UN General Assembly's Third Committee on 27 November 2013. More than fifty States co-sponsored this important resolution.
–
expresses concern
about systemic and structural discrimination and violence faced by women human rights defenders of all ages, and calls upon States to take all measures necessary to ensure their protection and to integrate a gender perspective into their efforts to create a safe and enabling environment for the defence of human rights;
–
calls upon
States to exercise due diligence in preventing violations and abuses against human rights defenders and in combating impunity by ensuring that those responsible for violations and abuses, including gender-based violence and threats against women human rights defenders, committed by State and non-State actors, including online, are promptly brought to justice through impartial investigations;
–
strongly calls upon States to refrain from, and ensure adequate protection from, any act of intimidation or reprisal against women human rights defenders who cooperate, have cooperated or seek to cooperate with international institutions, including their family members and associates, and reaffirms the right of everyone, individually and in association with others, to unhindered access to and communication with subregional, regional and international bodies, in particular the United Nations, its representatives and mechanisms;
We take this opportunity to recall other resolutions adopted by the Human Rights Council in 2013 on human rights defenders and civil society space:
–
Civil society space: creating and maintaining, in law and in practice, a safe and enabling environment
(A/HRC/RES/24/21).
Civil society actors have been active in putting these issues on the agenda, advocating for the necessity of these resolutions and proposing drafting suggestions.
We encourage you to share these resolutions with your partners and use it in your advocacy efforts to promote a safe and enabling environment for civil society everywhere.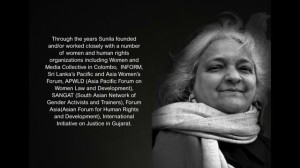 Sunila Abeysekara – Pioneering women HRD