Image: a Tamil mother protest police. All photos courtesy of kumanan @kumanan93.
Sri Lanka Police stopped families of disappeared #Tamils near Amman temple in #Mattuvil today, preventing them from getting off the bus while they were on their way to demand justice from #SriLanka's Prime Minister Mahinda Rajapkasa, who was on a 2 day visit to Jaffna.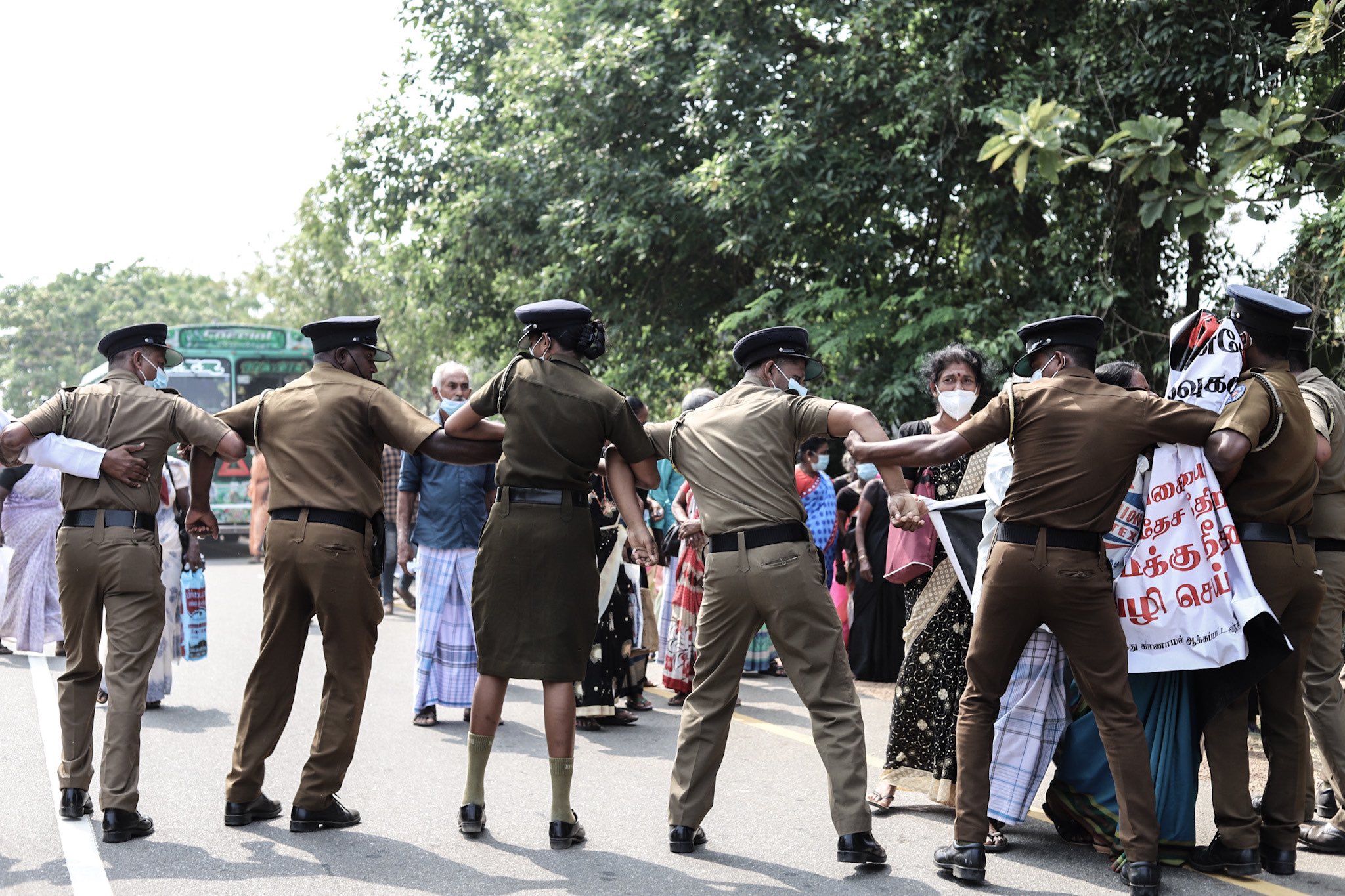 Meanwhile Tamil Guardian reports that Tamils block Sri Lankan Prime Minister from laying foundation stone for Buddhist temple in Jaffna.
(19 March 2022) Sri Lankan Prime Minister Mahinda Rajapaksa dropped his plans to lay a foundation stone for a Buddhist temple today after local Tamils protested his visit amidst heavy police presence.
After hearing that the prime minister was due to visit, local Tamils and the Tamil National People's Front (TNPF) parliamentarians gathered outside the Kandarodai temple in Jaffna to halt his attendance and prevent the ceremony from going ahead.
The protest comes amidst increasing efforts by the Sri Lankan government to Sinhalise the North-East. State agencies such as the archaeology department, forestry department and the archaeological task force have been used as a guise to 'discover' new Buddhist viharas and stupas in traditionally Tamil and Muslim sites.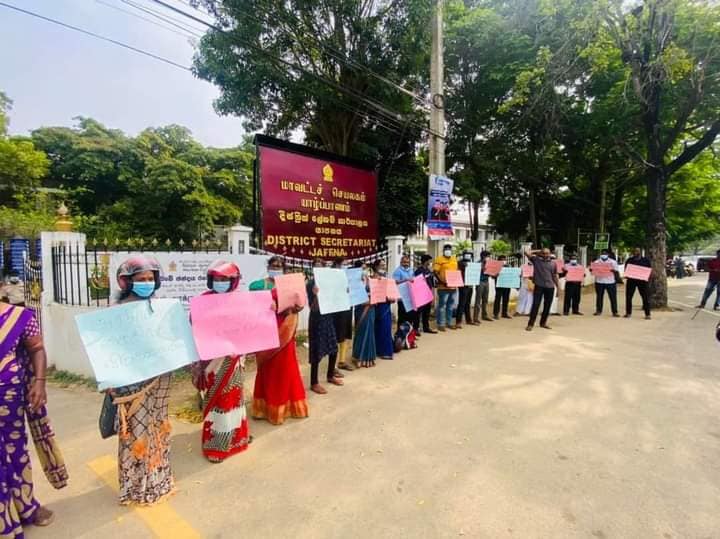 Another protest was held outside the Jaffna Divisional Secretariat by the Tamil families of the disappeared and the TNPF calling for Rajapaksa to be tried at the International Criminal Court (ICC) and for an international investigation into the Tamil genocide and the thousands of forcibly disappeared.