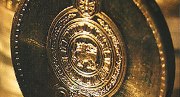 Sri Lanka's sovereign rating is the most at risk among emerging economies from the fallout caused by the European sovereign debt crisis, Fitch Ratings said. "Europe's sovereign debt crisis may pressure ratings of Asian countries such as Sri Lanka, India and Indonesia by disrupting global funding markets," Fitch Ratings said yesterday.

"Sri Lanka is most at risk due to its high external-funding needs and weak balance sheet," Andrew Colquhoun, head of Asia-Pacific sovereign ratings at Fitch said, as quoted by Bloomberg newswire. "The same issues also make India and Indonesia vulnerable compared to similarly graded peers," he said.
The European crisis is likely "the single biggest" external issue that may affect credit ratings in emerging Asian economies, Colquhoun said.
"If the pressures coming from overseas or from other parts of the world were to intensify, the countries that could most quickly see negative pressure develop on sovereign credit profiles" include Sri Lanka, India and Indonesia, Colquhoun said earlier in the day at a conference in Hong Kong. "This is not to say that we are about to take rating action on any country mentioned here."
Sri Lanka's gross external financing requirements this year equate to 95 percent of the country's reserves, according to Fitch projections. Indonesia and India both need outside funds totaling at least 30 percent of their sovereign reserves, Fitch's presentations show.
India and Indonesia are rated BBB- by Fitch, its lowest investment grade. Sri Lanka is ranked three levels lower at BB-, the Bloomberg report showed.
Europe's leaders are struggling to control the region's debt after Spain was downgraded to BBB by Fitch, and agreed to a 100 billion euro ($125 billion) bailout to recapitalize the country's banks. Greeks vote this weekend in an election that may dictate whether the country stays in the euro.
Any Greek exit from the common currency would be "massively economically, financially and politically damaging," and would probably lead to downgrades of Spain, Italy, Ireland, Portugal and Cyprus, Colquhoun said. The euro area is more likely to "muddle through" than break up, he said.
Sri Lanka is beginning to show some signs that pressures on the balance of payments were easing. The late response by authorities meant that the adjustments were more painful than it should have been had steps been taken to address the problem which became manifest by end June 2011. (See yesterday's The Island Financial Review).
As reported in these pages, earlier this year Fitch said the policy reversals to counter the balance of payments crisis was an encouraging sign.
"Recent policy developments are encouraging as they indicate the authorities are seeking an adjustment in the current account that could place the balance of payments on a more sustainable footing," Philip McNicholas, Director in Fitch's Sovereign team had said.
According to Fitch, risks to the balance of payments remain in three areas: oil prices, global economic and financial conditions, and potential capital flight, none of which are in Fitch's base case scenario. Retaining investor confidence in the policy framework will be especially important to ward off the risk of capital flight. Thus, adhering to policies aimed at delivering a sustainable balance of payments, even at the cost of slightly slower growth, would support the current ratings. Conversely, policy slippage, leading to further current account deficit widening and risking loss of investor confidence, would be negative for the ratings.