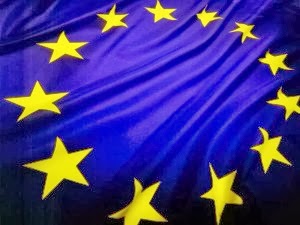 The European Union (EU) Parliament has passed a resolution calling on the Sri Lankan government to implement the recommendations of the Lessons Learned and Reconciliation Commission in full.
EU MPs appreciate the restoration of peace and welcome the first ever elections in the Northern Province. However, they note with concern that "the presence of government military forces in the former conflict areas remains considerable" and that there are continuing reports of intimidation and human rights violations.

The resolution states that the government must intensify its efforts to fully implement the recommendations concerning credible investigations, demilitarisation, and the establishment of land dispute resolution mechanisms, amongst others.
Earlier this week the EU Delegation in Sri Lanka had urged the Government to take further action to implement the recommendations in the Lessons Learnt and Reconciliation Commission Report in order to ensure justice and meaningful reconciliation.
Issuing a statement in agreement with the EU Heads of Mission in Sri Lanka to mark world human rights day, the EU had said that in Sri Lanka, there have been significant improvements since the end of the conflict, particularly on resettlement and physical reconstruction.
However it noted that further challenges remain in upholding the independence and effectiveness of the judiciary and the rule of law, strengthening freedom of expression, taking effective action to end religious intolerance and preventing sexual abuse of women and children.
The EU called on the Sri Lankan authorities to engage in dialogue with, and draw on the support of, international partners who may be able to assist in the remaining challenging tasks. (Colombo Gazette)