[ Mr.Sirisena]
The President stressed that the epithet 'His Excellency' should not proceed his name, when any reference is made to him. Likewise, when referring to his wife, the term 'First Lady' should be avoided. The President should be referred to as Mr Maithripala Sirisena while his wife should be referred to as Mrs.Maithripala Sirisena, President Maithripala Sirisena stressed on Saturday (31) in an interview with a State Media Organization.
Although there are several President's houses round the country, the President said that he does not intend using President's House in Fort, other than for State functions, while outstation President's Houses will be used for State functions in the provinces, pending a final decision regarding their use on a productive manner. He will only use the Anuradhapura President's House but will not reside in it.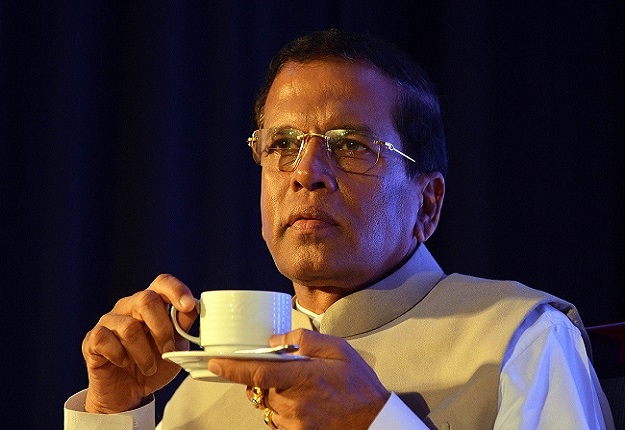 He also pointed out that at the forthcoming General Election the UPFA and the UNP will contest separately but after conclusion of the election, in a bid to form a national government these two parties will join together. It is expected that this will set an example to other countries too, the President said.
President also emphasised that an order placed by the previous government for a new aircraft to be used by the President has been revoked, and instead, the money would be utilised to buy spare parts for the aircraft of SriLankan Airlines and Mihin Lanka which would be merged. He further said that the aircraft, at an estimated cost of US$ 16 million, was to be paid for from Treasury funds, and the decision to halt the purchase was taken in consultation with Prime Minister Ranil Wickremasinghe.
The President also said he had instructed that schoolchildren should not be brought to functions attended by him because he had observed schoolchildren being forced to spend hours in the scorching heat till the president had arrived at various ceremonies.
President Sirisena said that his family members would not be using helicopters unless they were accompanying him, and he too would be using them only for official purposes, if required.
President Maithripala Sirisena said that the contents of the interview over the media organization should be considered as orders and should be adhered to.
(News.lk)