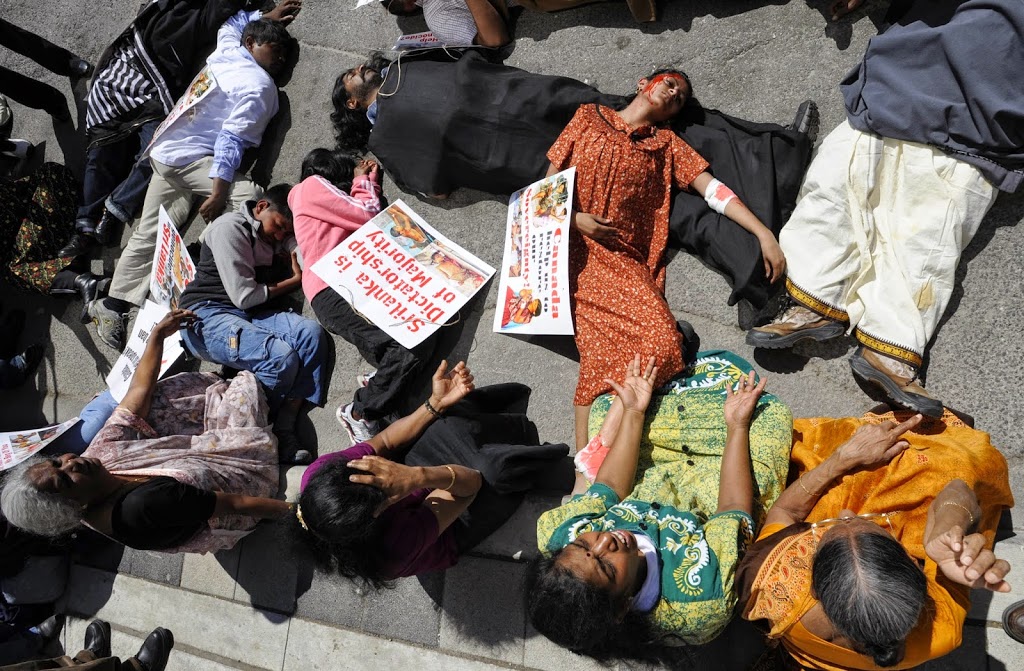 Tamil protesters outside the Sri Lankan consulate
in Toronto, May 2009.( Toronto Star)
The UK Foreign and Commonwealth Office (FCO) has raised the proscription of Tamil diaspora organisations with the Sri Lankan government, "making clear that proscription should not be used to prevent or stifle free speech and legitimate criticism", a spokesperson for the FCO told Tamil Guardian today.
Highlighting the FCO's good relations with Tamil diaspora organisations, the spokesperson confirmed that the UK would continue this engagement.
"The UK government has good relations with a wide range of NGOs and civil society organisations with an interest in Sri Lanka including the Global Tamil Forum and British Tamils Forum both of whom publicly state that they work through
Asked how the FCO would respond if the Sri Lankan government pursued criminal prosecutions against British citizens who were members of the diaspora groups to be proscribed, the spokesperson said, that the UK was "not aware of evidence that Tamil community organisations currently operating in the UK are engaged in terrorist activities". He added, "It is for the Sri Lankan government to provide evidence to substantiate the claims they are making about the involvement of a range of Tamil groups in terrorism." democratic means," he said, adding, "the UK will continue to engage with organisations focused on achieving a lasting and equitable peace in Sri Lanka through non-violent means."
"If legitimate evidence was provided by the Sri Lankan government which demonstrated that other individuals were alleged to be engaged in terrorist activity, this would of course be considered closely by the UK police and the Crown Prosecution Services."