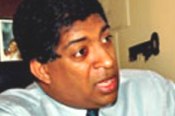 The Government today rejected a private members motion moved by UNP MP Ravi Karunanayakae in Parliament to publicise the names of defaulters of loans taken from state banks who have borrowed over Rs100 million.
Justice Minister Rauff Hakeem said that the confidentiality rules governing banks does not allow of such information to be made public.

MP Karunanayaka who moved the motion said if such names are made public, there would be a better chance to recover the loans.
He also disclosed that the People's Bank alone has write off Rs 788 million in 2011 and another Rs 316 million in 2012 as bad debts while Bank of Ceylon has write off Rs 11 400 million and Rs 12 600 million in 2011 and 2010 respectively as non performing loans.
ST