A threatening leaflet had been found underneath the door of Batticaloa Press Club today, 23 January 2020. When a group of journalists arrived at the press club this afternoon around 14.30 for a meeting, they found 20 leaflets within the premises.
The leaflet warns the journalists to "Be aware! Be aware!! These are the Reporters who received money from the Tigers abroad. Soon give them the death sentence."
So far no organisation has claimed the responsibility for the leaflets though it is believed that former para-military groups may be behind them.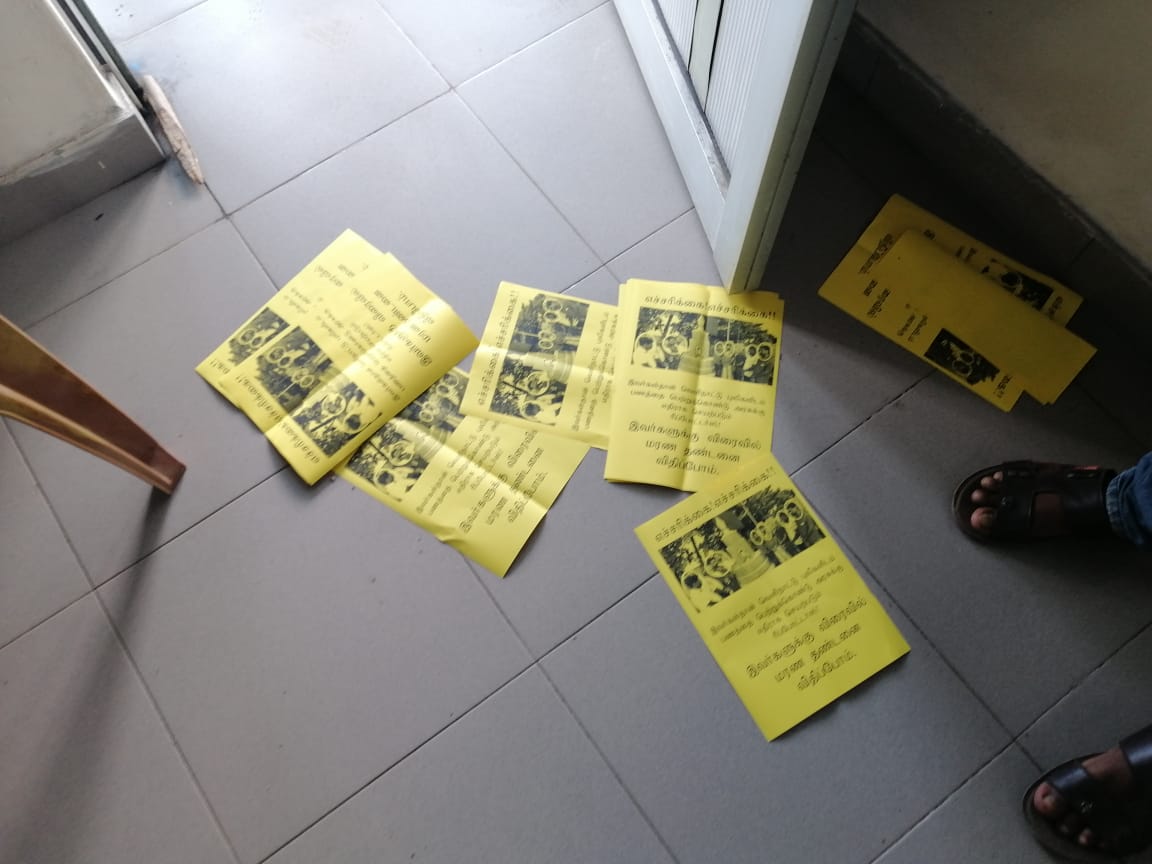 The leaflet had been printed on both sides of A 4 paper, most probably form a photocopier.
The leaflet has a photograph of journalists and some of them are being marked. The marked journalists are B. Krishnakumar, S. Nilanthan, P. Sasi Karan, B. Sathyaveil, K.Subojan, M. Nithiyananthan, S.Kunalingum. Among them are provincial correspondents of mainstream media as well as freelance journalists.
Secretary to the Batticaloa Press Club told SLB that they will be lodging a collective complaint at the Batticoloa police station this afternoon.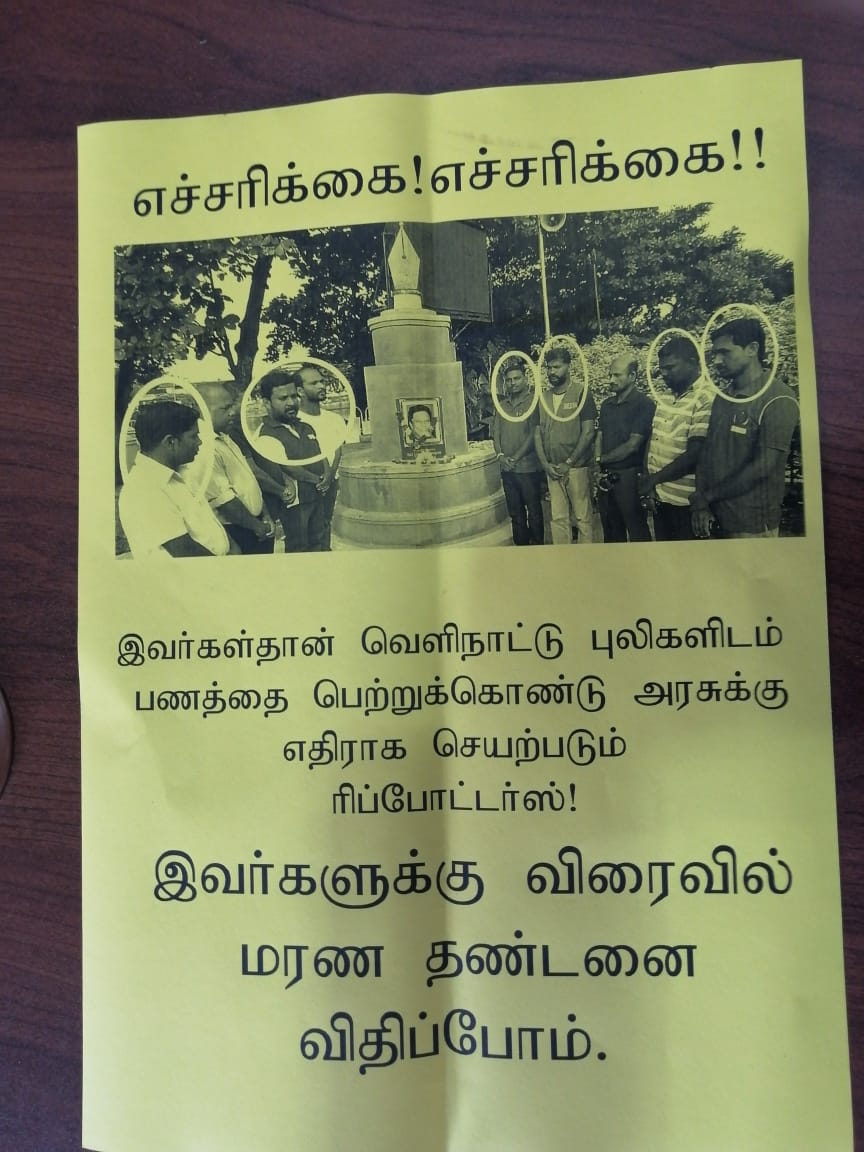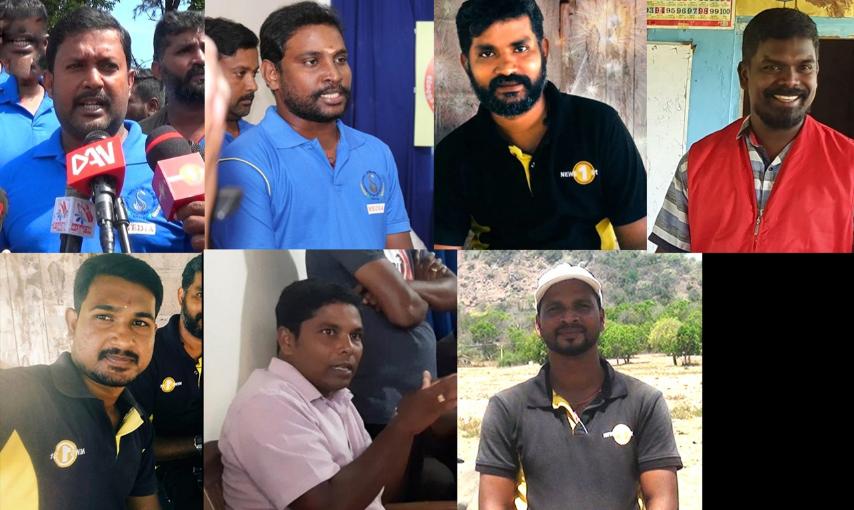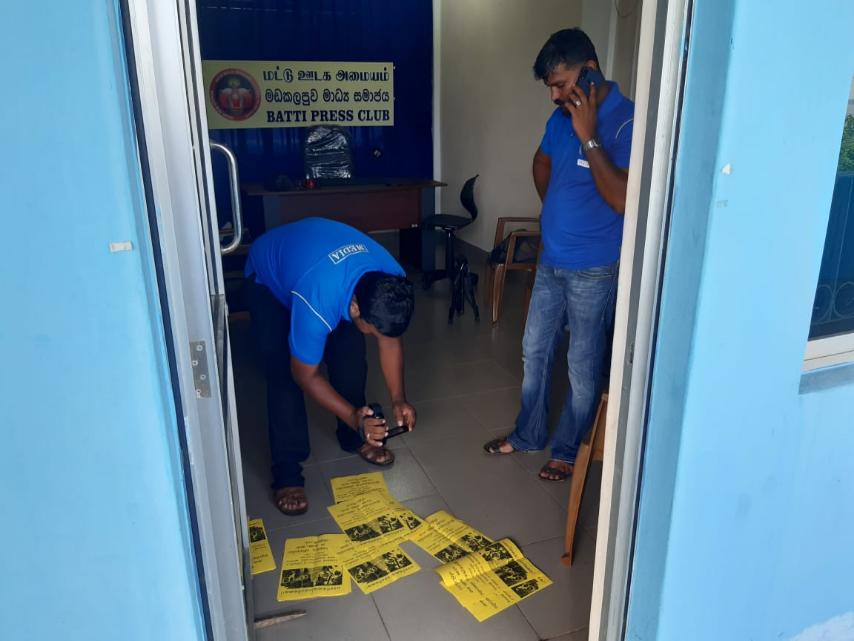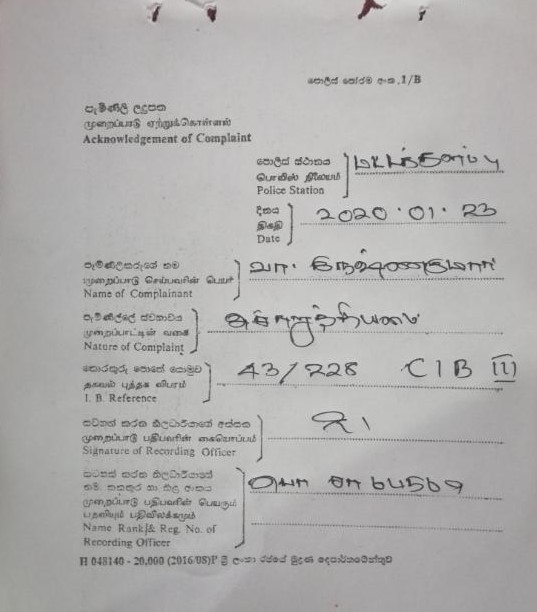 (c)SLB