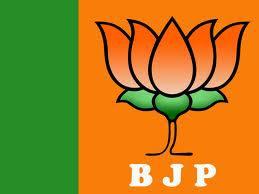 The New Indian Express
TIRUCHY: Urging the Centre to introduce a resolution at the UN for declaring Sri Lankan president Mahinda Rajapaksa as a war criminal, the CPI on Friday made it clear that it was ready to join hands with its arch rival, the BJP, to press for this demand in Parliament.

'It is time to nationalise the issue, since a unanimous resolution pressing for this demand has been passed in the Tamil Nadu Assembly, which represents the will of Tamil people. There is no opposition to this demand in the State and now the issue should be moved forward to the national stage', CPI State deputy secretary C Mahendran told reporters here.
He said the CPI would not be averse to working out a floor coordination with the BJP when raising the issue and was ready to consider pushing a resolution in Parliament with its support.
To a query whether the Congress-led government which was being accused of supporting the Lankan government would come forward to move a resolution against Rajapaksa, he asked "can a Union government ignore a unanimous resolution passed by TNAssembly, representing the wishes and sentiments over 7.5 crore people?."
"We hope that democratic efforts to persuade the Centre to respect the opinion of the Tamil people will succeed. If the Centre failed to honour Tamil sentiments, the situation which prevailed during the 1965 antiHindi agitations will return," the Communist leader warned.
The party would also mobilise the support of MPs belonging to all the parties by screening the CDs telecast by Channel 4 and those available with the UN, he said.
They depict the atrocities of the Lankan military against Tamil women. He hastened to add that he was not comparing LTTE leader Prabhakaran to a terrorist and that is a different debate
IBN LIVE