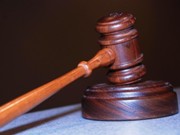 The Colombo District Court has issued an order to suspend the trade union action launched by the Government Medical Officers Association (GMOA) requesting for a transport allowance. The restraining order was issued when a petition filed by a heart patient who is receiving treatment at the National Hospital in Colombo was taken up for consideration.

The restraining order will be in effect until the 25th of this month.
The petitioner points out that the transport allowance being demanded by the GMOA is not a trade union right.
The petitioner adds that as a result of the trade union action launched by the doctors many patients including himself have been highly inconvenienced.
District Judge Dhammika Gonapola who considered the petition informed Court to notify the GMOA to call of the trade union action
NF