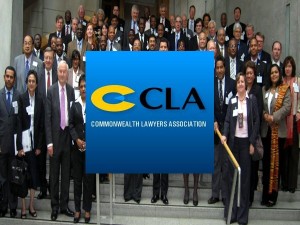 Lawyers of the Commonwealth today passed a resolution on Sri Lanka at a special plenary session during the Commonwealth Law Conference in South Africa.
The resolution was submitted by the Commonwealth Lawyers Association (CLA), the Commonwealth Legal Education Association (CLEA) and the Commonwealth Magistrates' and Judges' Association (CMJA).

The resolution called for the island to be suspended from the Commonwealth over allegations of serious and persistent violations of the Commonwealth fundamental values.
The resolution also urged members of the Commonwealth to reconsider the holding of the next Commonwealth Heads of Government Meeting (CHOGM) in Sri Lanka as it would tarnish the reputation of the Commonwealth.
It has also called upon the Members of the Commonwealth, through the Commonwealth Ministerial Action Group, to place Sri Lanka on the agenda of its next meeting on 26 April 2013.

The resolution also says holding CHOGM in Sri Lanka will call into grave question the value, credibility and future of the Commonwealth and will be seen as condoning the action of governments who violate its principles and by its silence will undermine the moral authority it purports to have in protecting and promoting fundamental values of the rule of law and human rights.
The CLA, CLEA and CMJA have also affirmed their support to those seeking to uphold the rule of law in Sri Lanka.