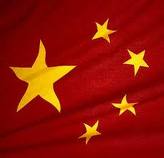 China, seeking to gain influence in the Indian Ocean , has reportedly increased its aid to Sri Lanka dramatically since 2005, a US Congressional report has said.
"In the view of some analysts and observers, China is seeking to gain influence with the Sri Lankan government as part of a 'string of pearls' naval strategy to develop port access in the northern reaches of the Indian Ocean," said the report by bi-partisan and Congressional Research Service.

Indian defence planners are reportedly particularly concerned with Chinese efforts to develop ports in the region, the eight-page rare report on Sri Lanka said.
China is reportedly investing significantly in the development of a port in Hambantota in Sri Lanka on the country's southeastern coast.
"China is also reportedly helping to develop port facilities in Gwadar, Pakistan; Chittagong, Bangladesh; and Sittwe, Burma. Colombo was also reportedly upset with Western calls for a truce in the lead up to their defeat of the LTTE in May 2009," the report said.
It also said that Sri Lanka offers a test case of how to respond to a brutal military victory over a violent ethnic nationalist separatist movement.
The report said that Sri Lankan President Mahinda Rajapaksa has a firm hold on government and popular support among the Sinhalese majority for his leadership in presiding over a military victory over the LTTE in 2009.
"The government's reluctance to seriously entertain notions that the Sri Lanka army's conduct was in any way suspect at the conclusion of the war raises questions about whether public international condemnations of what appear to be heinous war crimes can be effective," it said.
It informed the lawmakers that the UN Security Council is unlikely to meet the demands of the human rights bodies and several countries about the need to set up an enquiry into war crime victims in Sri Lanka, because of the opposition from two veto wielding members.
"The Security Council would have to request the ICC (International Criminal Court) to investigate war crimes in Sri Lanka. Russia and China, as permanent members, have veto power in the Security Council and are thought to oppose formal Security Council involvement in the matter," it said.
At the same time it noted that some have observed that a strong effort by the United Nations and the international community to force a criminal investigation into war crimes could be counter-productive as it would likely further bolster Rajapaksa's popularity on the basis of Sinhalese nationalism. (PTI)
DM