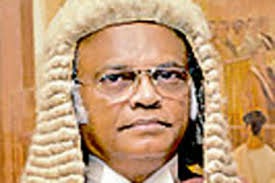 Jagath Balapatabandi
Bribery and corruption are as old as civilization itself. The propensity for deceit, duplicity and fraud that exists in the ordinary mind has endured, despite the scriptures and teachings of religious leaders about the value of honesty, integrity and ethical conduct in the long journey of the human race.
Yet, we come across, every now and then, some rare individuals who, despite the almost irresistible pressures and temptations, withstand the tentacles of corruption in its various forms in the conduct of their day to day affairs. One would expect the Chairman of the Commission to Investigate Allegations of Bribery or Corruption (CIABOC) to be one such individual,several notches above the common man with his weakness and his flaws.

One could argue that the Bribery Chief is not a celestial being, but a human, susceptible to temptation like everyone else. And that 'every man has a price.' But when allegations of corruption are levelled against a Bribery Chief who also happens to be a former Supreme Court Judge, demands are made for his removal, and petitions are submitted detailing the corruption charges, no argument about human fallibility can hold water, for the issue is not human fallibility, but the credibility of an institution tasked with wiping out corruption and it accompanying evils. This is why one expects the head of the institution to be honourable, scrupulous, and above all, honest in his dealings, with not even a whiff of scandal following in his wake.
If one is to go by the media reports, the Bribery Chief is alleged to have not only received a vehicle released through a judgment in a bench he presided over, but is also accused of suppressing and covering up charges of bribery and corruption against government politicians and their stooges. A UNP Parliamentarian, during the Third Reading of the 2014 Budget, is reported to have pointed out how the Bribery Chief had allegedly aided and abetted in the arrest of a former director of Sri Lanka Customs as a personal favour to one of his friends. The allegations are indeed serious, and if proved to be true, could have a seriously adverse impact on the reputation and credibility of the Commission.
Acting on these allegations, the JVP on Wednesday, handed over a petition to the Bribery Commission and called for the suspension of the Bribery Chief so that an independent investigation could be carried out.
We have not had any serious probe into alleged practices of corruption and bribery by such a high level public official, politicians or ministers since the Thalgodapitiya Commission on Bribery and Corruption in 1959. Consequent upon the findings in the Commission Report, three high-ranking government politicians were found guilty and punished, and their attempts at re-entry into politics were tarnished by the punishment that was meted out to them.
Certainly, allegations of corruption and bribery against very high-ranking politicians and government officials are many. But the usual practise has been to circumvent the whole issue by punishing some nondescript MPs, Provincial Councillors, other so-called people's representatives or low-level public officials. That kind of mass-hoodwinking could only be described as a wilful perpetuation of a corrupt system that will sustain the 'sharks' at the expense of the 'sprats.'
Transparency and accountability must start at the very top. And if there are allegations against the Chief of the Commission to Investigate into Allegations of Bribery or Corruption, the Commission certainly needs to investigate its Head. But an impartial probe will not be possible unless the Commission is given the liberty to conduct a free and fair investigation without any interference from any quarter. That is why the onus is on the Commissioner to step down, for his own sake and for the sake of the investigations, which will prove his guilt or innocence. The other option would be for the President, in whom the powers to appoint the Chairman is vested, to make the decision, which would not add any points in favour of the beleaguered Bribery Boss.
http://www.ceylontoday.lk/52-51805-news-detail-bribery-chief-should-step-down.html