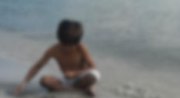 The US State Department which released its annual report into human trafficking Tuesday, claims that in Sri Lanka women and children are subjected to sex trafficking in brothels and that boys are more likely than girls to be forced into prostitution in coastal areas for domestic child sex tourism.

The report also states children are being subjected to bonded labor and forced labor in dry-zone farming areas on plantations, and in the fireworks and fish-drying industries. Some child domestic workers in Colombo, generally from the Tamil tea-estate sector of the country, are subjected to physical, sexual, and mental abuse, nonpayment of wages, and restrictions of their movement.
It also adds that a small number of women from Thailand, China, and countries in South Asia, Europe, and the former Soviet Union may be subjected to forced prostitution in Sri Lanka.
'The Government of Sri Lanka does not fully comply with the minimum standards for the elimination of trafficking; however, it is making significant efforts to do so. During the year, the government did not convict any trafficking offenders. Serious problems remain, particularly in protecting victims of trafficking in Sri Lanka and abroad, and not addressing official complicity in human trafficking. However, the government took strong preventative efforts, including the convictions of two labor recruitment agents who committed fraudulent recruitment offenses, and enhanced inter-ministerial coordination through monthly meetings,' the report presented by US Secretary of State Hillary Clinton states.
Meanwhile The U.S. State Department says 17 countries are doing almost nothing to fight human trafficking and may be complicit in such crimes.
At a ceremony announcing the report, U.S. Secretary of State Hillary Clinton said she prefers to use the term "modern slavery" instead of trafficking.
"I think labeling this for what it is, slavery, has brought it to another dimension. Trafficking, when I first used to talk about it all those years ago, for a while people used to wonder if I was talking about road safety, what we needed to do to improve transportation systems. But slavery, there is no mistaking what it is, what it means, what it does."
The 17 countries the State Department calls the worst human trafficking offenders are Algeria, Central African Republic, Democratic Republic of Congo, Cuba, Equatorial Guinea, Eritrea, Iran, North Korea, Kuwait, Libya, Madagascar, Papua New Guinea, Saudi Arabia, Suriname, Syria, Yemen, and Zimbabwe.
The report says a number of other countries do not fully comply with U.S. law, but are making significant efforts to comply.