[email protected]: @kumanan93 attempted to cover a protest in Mullaitivu on 07th June, Sri Lankan security officers harassed and intimidated him.
The People's Alliance for Right to Land (PARL) condemns the intimidation and harassment of Tamil journalist Kumanan Kanapathipillai by the Sri Lanka Navy (SLN) and Police. The harassment took place whilst he was documenting an attempt by the SLN to grab another 250ha of land belonging to the Tamil community, to expand the 'Gotabaya Naval Base', in Vattuvakal, Mullaitivu.
Video evidence shows SLN officers aggressively asking Kumanan to produce his media ID. The SLN has no authority to ask media personnel for their identification as they are explicitly not a part of civilian administration – even though they have been permitted to act as such in the North and East, both during, and after the end of the war.
A young and courageous journalist, Kumanan is an essential voice reporting from the North and East on human rights violations and State violence. He has extensively covered military occupation, land grabs, enforced disappearances, surveillance, suppression of the right to memorialize and other grave issues faced by the Tamil community in the North and East. He puts his personal security at great risk to highlight these vital issues, and has constantly been subject to intimidation and violence.
Kumanan is one of many journalists based in the North and East who have been subject to harassment by security forces and intelligence personnel for simply doing their job.
It is deeply troubling to witness intimidation of Tamil and Muslim journalists and activists continuing in the North and East, despite the new trend of activism on the right to protest in the South. Media, journalists, lawyers and civil society who have been very supportive of protestors and media freedom in the South, must also stand with journalists like Kumanan who work at great risk to themselves, to report on issues that receive little or no coverage in mainstream media in the South.
PARL also condemns the attempted land grab by the Sri Lanka Navy, and reiterates its longstanding call to demilitarise the north and east. Military land grabs are frequent even 13 years after the end of the war, while thousands of Tamils remain displaced because their original lands are still under military occupation.
Such occupation and denial of the people's right to a full life is unacceptable always, but this land grab seems especially brazen while the whole country – the North included – is going through an economic and political crisis. It is appalling yet unsurprising that the Government of Sri Lanka continues its agenda of 'national security' even while people struggle to survive with shortages and inflation.
The People's Alliance for Right to Land (PARL) is a voluntary coalition of civil society organisations and individuals that has been working together against land-grab, and for housing, land and property rights of marginalised communities in Sri Lanka, since 2011. PARL brings together environmental,social justice, human rights, and community-based organisations of women,small-scale farmers, fishing communities, plantation workers, and civil society activists fighting against the dispossession of the vulnerable from their lands, fishing waters, and homes; and in solidarity with the struggles of displaced communities.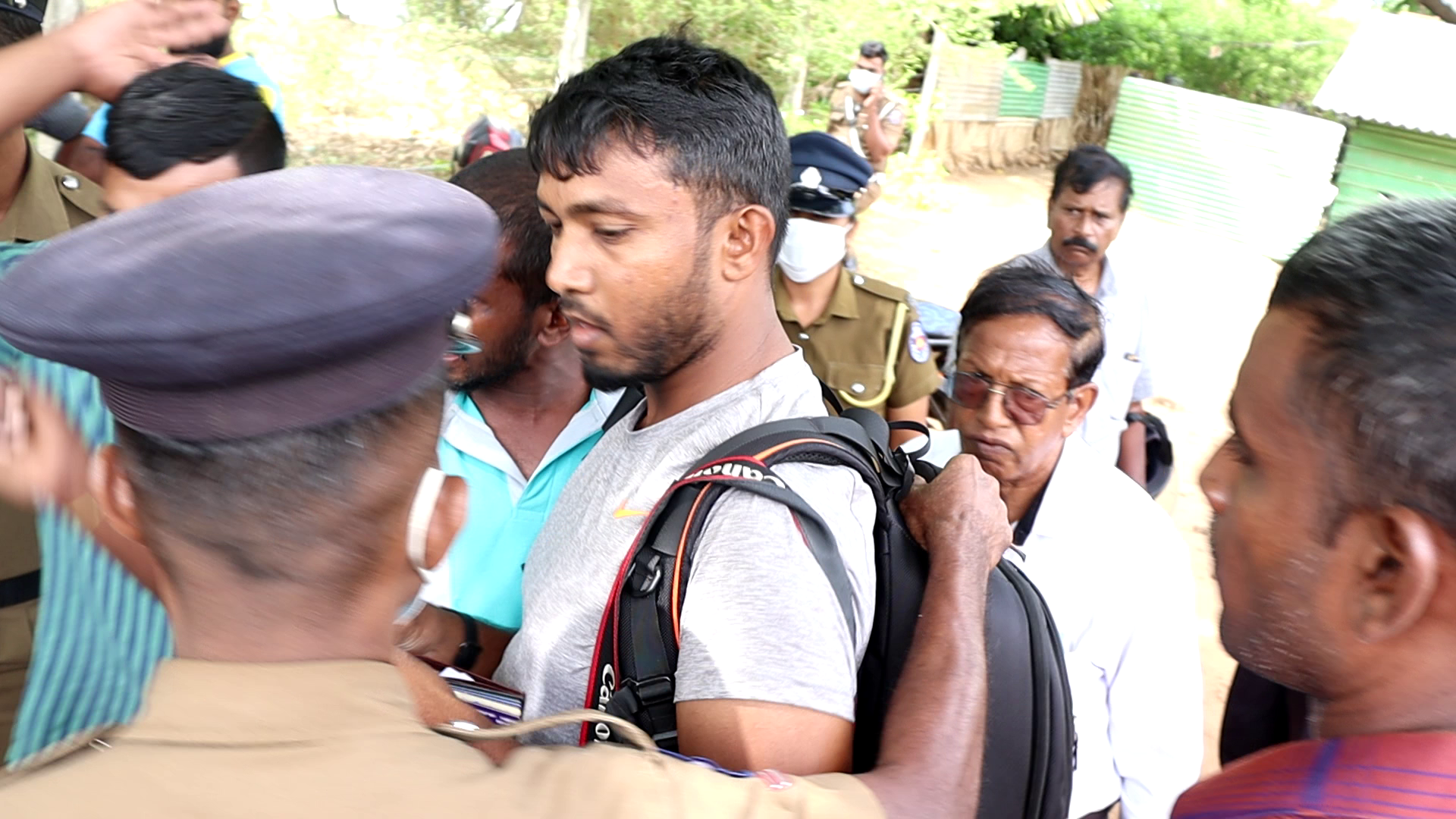 Kumanan has participated in and helped organise PARL activities, and has been a valuable partner to the PARL network. We stand in solidarity with, and in support of him.
09th June, 2022