Image courtesy of Kumanan.
TNPF Leader MP Gajendrakumar Ponnambalam says no breach of any court order, court order never displayed or handed over to protestors
Responding to the arrest of Tamil National People's Front (TNPF) members including MP Selvaraja Kajendran, party Leader and MP Gajendrakumar Ponnambalam yesterday (12) noted that the arrest of his party members is a complete mockery of the freedom of speech, freedom of expression, and stated that it is essentially an illegitimate Government trying to hold on to power by any means is committing such acts.
Speaking to The Daily Morning, Ponnambalam said there was no breach of any court order. The order which was supposed to have been given, was never displayed or handed over to any protester.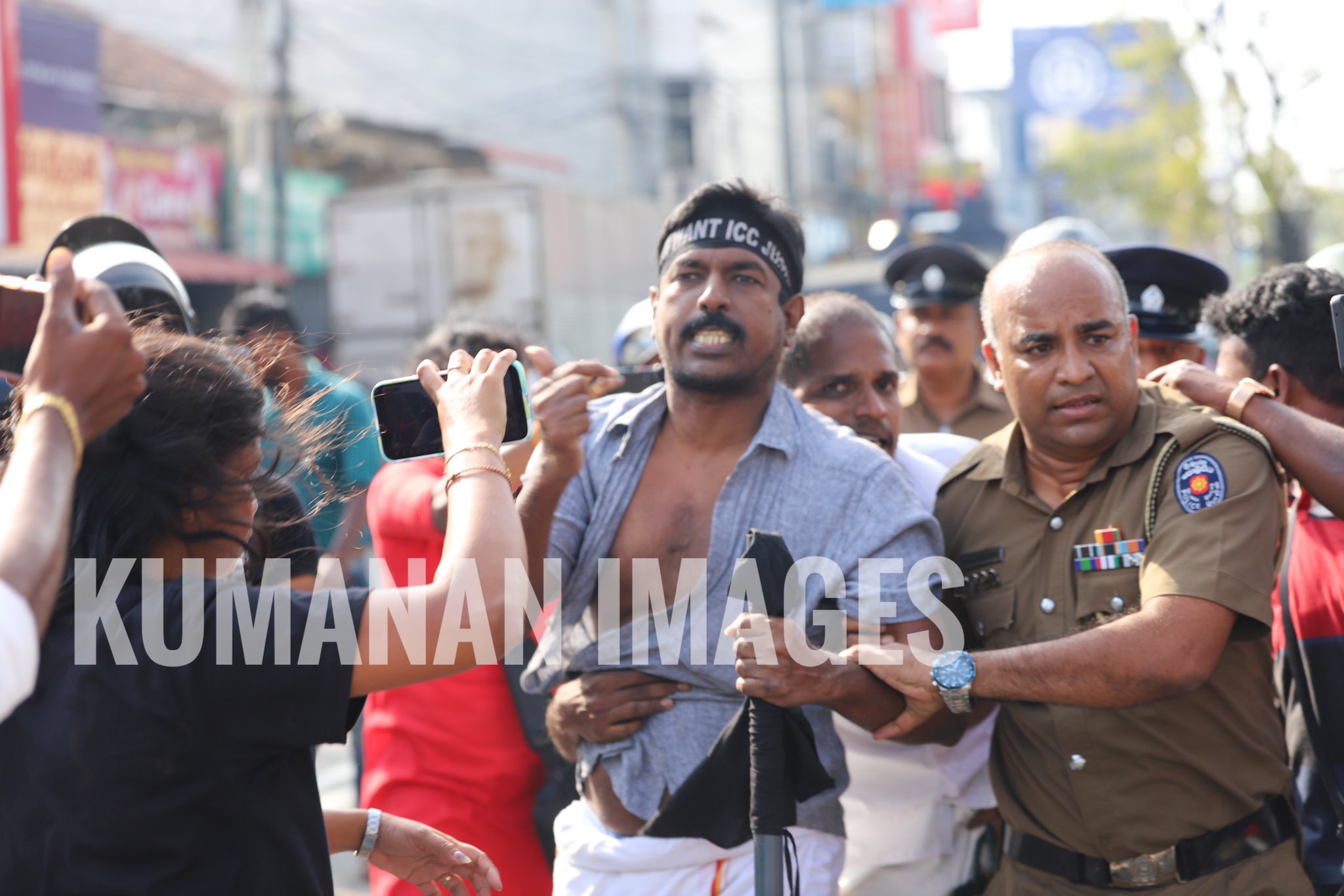 "Eventually when they were produced before the magistrate, and when we moved for bail, the police said that the only apparent breach that they claimed to have happened was that we were within 500m of a particular event, which was one of the conditions of the order. In fact we were well over a kilometer away. It was on that reason the magistrate eventually found that there was no valid grounds not to grant bail.
He further said, "What all of this shows is that you have a Government that is not recognised by the people. You have a President who is appointed by members of Parliament whose mandate the people have recalled. As evidence of that the previous President and Prime Minister resigned. It is essentially an illegitimate Government that is trying to hold on to power by any means. They would go to any extent that they need to go to, even if that means that they have to undemocratically crack down on any form of legitimate protest,"
Ponnambalam also said that his party would consider the options to take legal action against the arrest.
Meanwhile, addressing the media after being released on bail, TNPF's Spokesman Attorney K. Sugash said that all 18 of them were assaulted by the Police.
"When the Buddhist monks held a protest in Colombo, there was no action taken against them. But we respected the law, our party members were attacked," he added.
Meanwhile, Police Spokesman Senior Superintendent of Police (SSP) Attorney Nihal Thalduwa said that they were arrested on the charges of unlawful assembly and contempt of court. However later they were released on bail.
Members of the TNPF held a black flag protest on Saturday (11) against the visit of President Ranil Wickremesinghe to Jaffna and the 75th Independence day celebrations in Jaffna, during which they were arrested for staging a protest despite court orders.