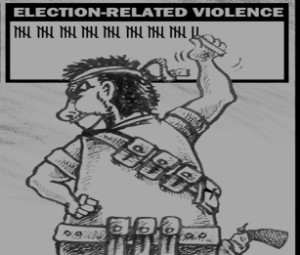 The Tamil National Alliance (TNA) yesterday accused the Army of 'selecting candidates' and canvassing for the ruling United People's Freedom Alliance (UPFA) in the North.
TNA MP Suresh Premachandran called for the need for independent international monitoring, to ensure free and fair elections.

However, Security Forces Commander in Jaffna, Major General Mahinda Hathurusinghe, denied the allegations.
"We don't have time to do politics," he said, adding that the Army is only involved in maintaining law and order. Maintaining law and order is constitutionally the duty of the police.
Premachandran also said, the Northern Provincial Council elections are long overdue, but the President has announced it now. "The TNA will issue a manifesto expounding their campaign policy, after a meeting with all factions of the Party", he said.
Leader of the Tamil United Liberation Front (TULF), V. Anandasangaree, added a Coordinating Committee between the five parties of the TNA was set up on 4 July to prepare for the election.
Meanwhile, an All Party Conference, where the position of the international elections monitoring groups would be decided, is to be held on 13 or 14 of July, a spokesman for the Commissioner of Elections said. Secretary to the Election Commissioner, Rizan Hameed said observers from Asian Network for Free Elections and various Indian study groups may be invited to monitor the Northern elections.
CT