Wasgamuwa national park 2022 (c)sunanda deshapriya
In the first 4 months of 2023, one elephant has died every day in Sri Lanka.
Elephant-human conflict is the cause for most of these deaths. The report issued by the Department of Wildlife Conservation confirm that the 151 of elephants  died from January 1st to April 28th this year. The reports also state that 67 elephants have died directly due to human activities. 06 elephants have died due to being caught in the bombs set by farmers called Hakkapatas ( Jaw exploder).
The number of elephant deaths in Sri Lanka in the year 2022 was 433. 145 elephant deaths were reported in the first quarter of last year.
Ravi Koraya, President of the Sri Lanka Wildlife Conservation Society, says that even though the responsible government agencies are publishing the statistics, they are not doing enough intervention to provide solutions to this problem. He has also mentioned that the increase in elephant deaths daily is a harbinger of  tragic  future for Sri Lankan Elephants.
According to the reports of the Department of Wildlife Conservation, the number of Asian elephants (Elephas maximus) in Sri Lanka are 7,000. However, wildlife conservationists point out that the actual number could be significantly lower.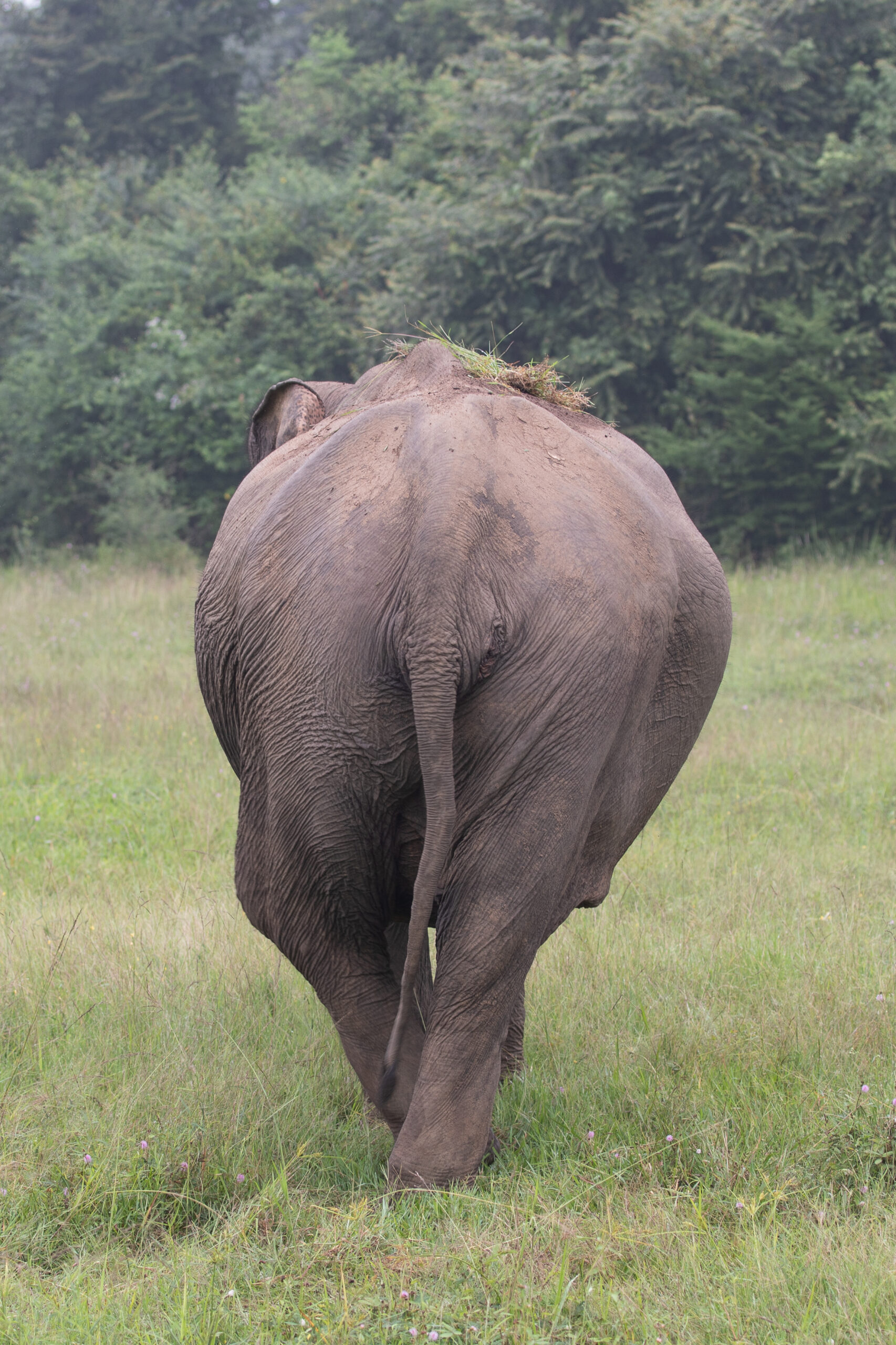 If this situation continues unabated in two – three decades Sri Lanka may have only caged elephants.
Jagath Gunawardena, a senior environmentalist as well as a well-known lawyer in the field of environment, points out that although Sri Lanka's laws related to wildlife conservation are strong, the process of enforcing those laws is very weak. He has also mentioned that the number of department employees for the implementation of those laws is also minimal.
In 2019 and 2020 alone, 4,756 kilometres of electric elephant fences have been built to solve the elephant-human conflict. The government has spent 490 million rupees erecting them..
However, Dr. Pruthuviraj Fernando, Chairman of the Conservation and Research Center, emphasizes that these projects have failed due to reasons such as electric fences not being placed in the right places, maintenance being minimal and not being a permanent solution.
( with the inputs from a Sinhala language news article published by timelk.com)