Sri Lanka police has removed white handkerchiefs tied to the iron fence of the Colombo cemetery last night, according to social media posts.
Former Minister Mangala Samaraweera tweeted that:
The ghouls of Kanatte have removed overnight the white handkerchiefs tied in memory of the infant who was cremated forcibly against the wishes of the parents. pic.twitter.com/ulP2PoiGKO

— Mangala Samaraweera (@MangalaLK) December 14, 2020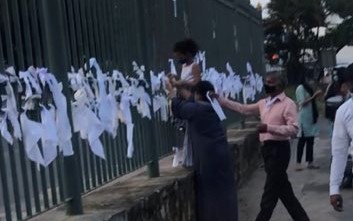 The white handkerchiefs were tied to the iron fence by rights activists as a protest of forcible cremation of a 20day old Muslim child on the grounds that he had contacted Covid 19.
Later the protestors used the hashtag #WhiteClothProtest to popularised the campaign asking to tie a white piece of cloth where ever they can to show solidarity with the demand for safe burials.
The protest picked up and hundreds of white handkerchiefs were tied to the fence of the Kanatte Cemetery in Borella.
Some even tied white handkerchiefs on house doors and vehicle doors.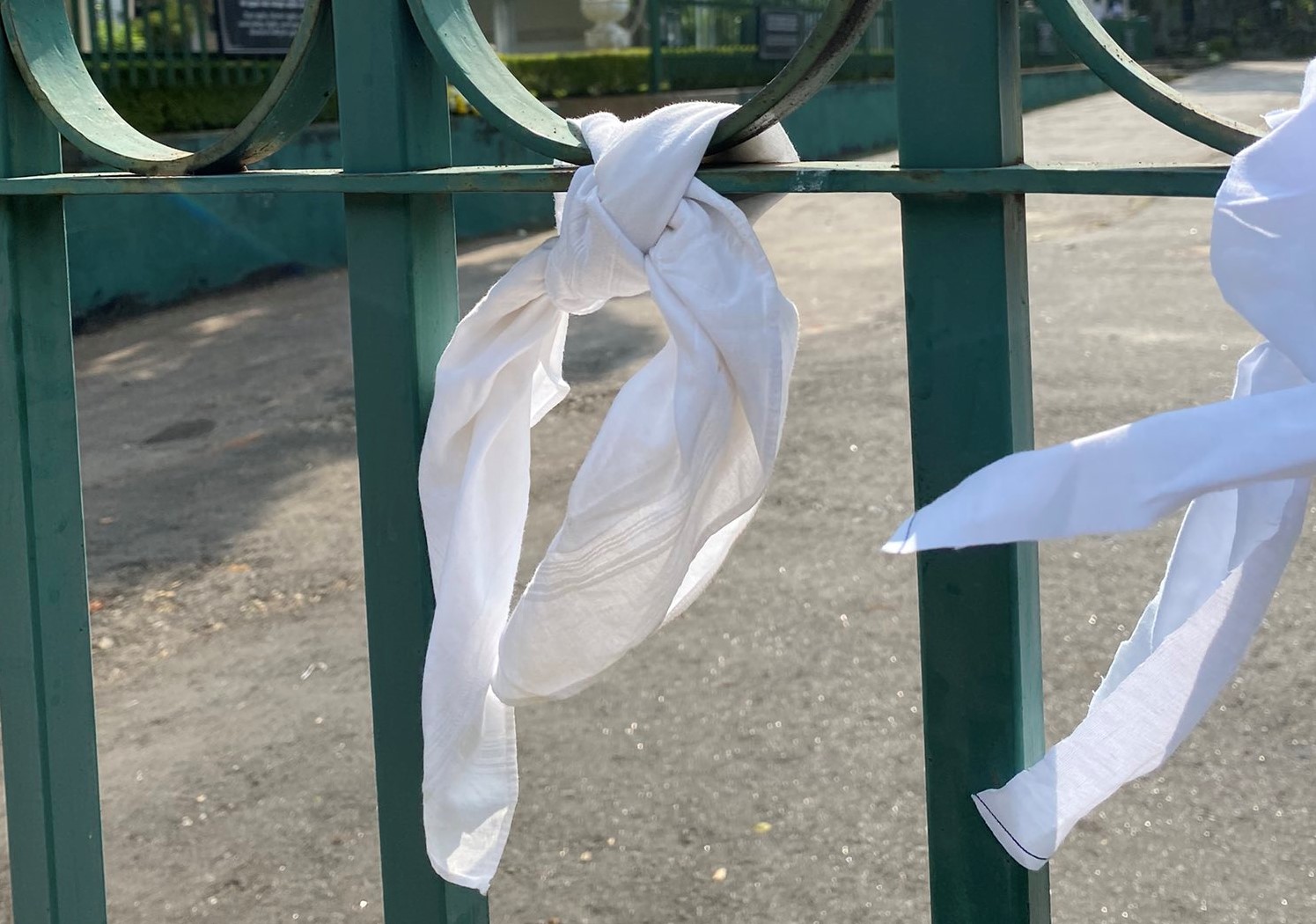 One of the activists who took part in the protest tweeted that "we have been informed that the Police have removed white flags from the Kanatte crematorium gate. We have also been informed that military and intelligence personnel are questioning and taking photographs of those coming to the site."
"The tying has been permitted by CMC and Kanatte officials have allowed it as well. There is technically no restriction on continuing to do so.
"But we want you to be fully informed of the situation and urge you to be mindful of the surroundings should you wish to participate. This was expected but it is nevertheless upsetting that even peaceful solidarity is being stifled by this government and authorities." she tweeted.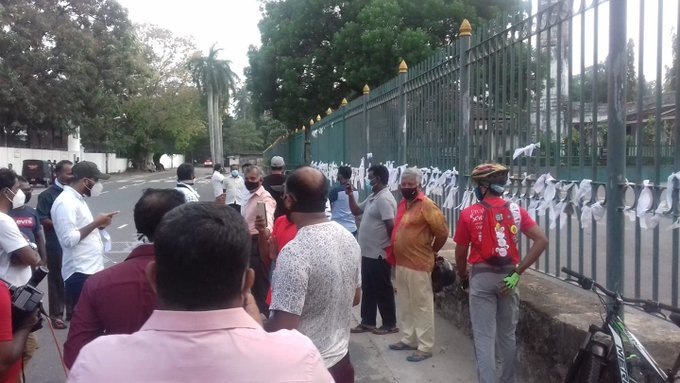 "Late last night I drove by the Borella crematorium to see the outpouring of support. While driving by, I noticed a group of policeman dressed in their "PT" kits loitering around the gate of the crematorium. There were hundreds of white cloths hanging in protest on the fence.
"This is an overt attempt by the Government to stifle peaceful civil disobedience by well-intentioned members of the public, & a clear indication of suppression. What's more evident is this protest was making waves & definitely has caught their attention. In that aspect, we've won, said former MP and rights activist Ali Zahir Maulana.