( Media secretary's tweet)
A twitter message by the media secretary against the telecast of award-winning foreign programmes with a 'more suitable for adults' tagline is drawing condemnation through social media, BBC Sandeshaya reports.
His message says he is firmly against such programmes which are damaging to the culture and children.
The dispute is mainly over the telecast of the US programme series titled 'Homeland.'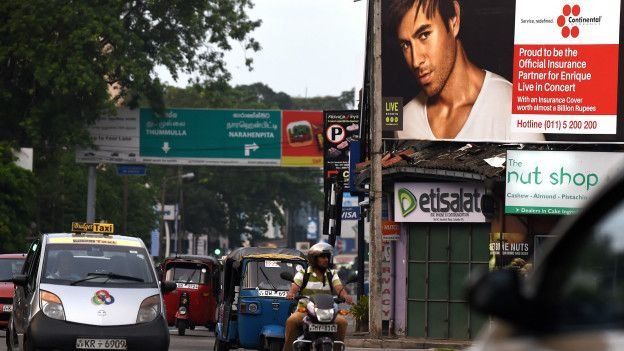 Most have questioned as to whether the state has a right to act as a cultural police, although anyone has the right to criticize.
Bad precedence
Groundviews editor Sanjana Hattotuwa says the use of culture to censure programme will be a bad precedence.
Swarnavahini producer Vajira Sumedha says his friend are very critical of a decision to stop the 'Homeland' programme that was to be aired on Sundays.
When contacted, media secretary Nimal Bopage said that at the heart of the dispute was the ITN's sudden decision to change its logo in order to telecast programmes 'after children went to bed.'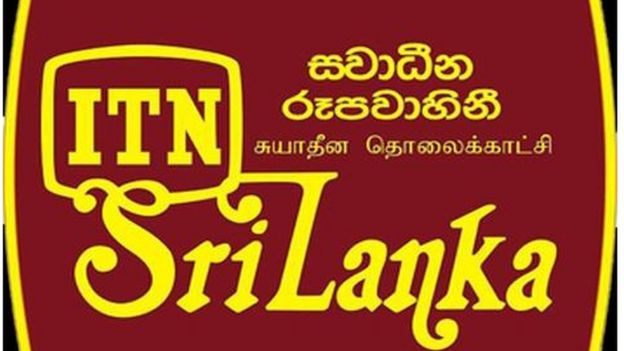 That will indirectly attract children to the programmes, he noted, adding that the dispute would not have arisen had a dialogue taken place within the ministry first.
Wrong opinion
Attempts to reach ITN chairman Saman Athaudahetti for a comment failed.
He has told Mirror Arts website that the Sri Lankan society had a very wrong opinion that 'adults only' tagline purely meant a programme contained sexual acts.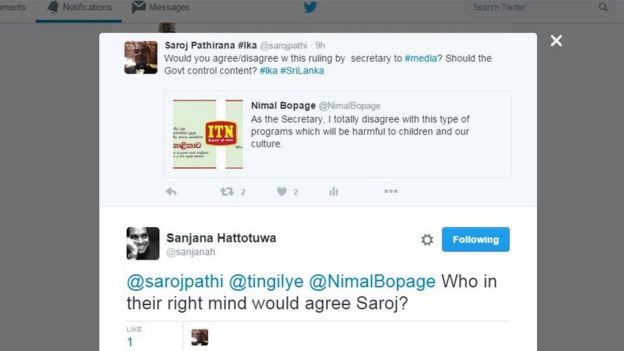 Namini Wijiedasa of 'The Sunday Times' says she is looking into the existence of laws that allow ministry secretaries are empowered to act as the ayah of the citizens.
Bopage refuted allegations of a cultural police, noting that it was the government that would have to face accusations of attempting to destroy the culture.