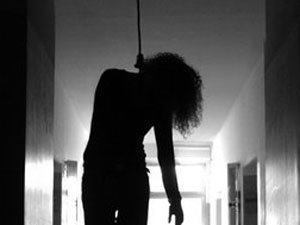 More Adolescents between 15 and 30 years of age are found to be committing suicide in Sri Lanka than any other group and at least 11 suicides take place in the country each day. Although the rate of suicide had shown a downward trend a few decades ago, it had now shown an upward trend in from recent times.
On average around 4,000 persons had been committing suicide annually in the country, Consultant Psychiatrist, National Institute of Mental Health Promotion Dr. Neil Fernando told a Media Seminar on Suicide Prevention Day September 10 held at the Health Education Bureau yesterday (10).

Dr. Fernando said that about one million people had been dying of suicide globally per year. But in Sri Lanka young persons were increasingly vulnerable to suicidal behaviours. Suicide was one of the leading causes of death among those in the most economically productive age group (15-44 years).
He pointed out that suicidal behaviour could be conceptualized as a complex process that could range from a suicidal idea which could be communicated through verbal or non-verbal means, to planning of suicide, attempting suicide, and in the worst case suicide. Suicidal behaviours were influenced by interacting biological, genetic, psychological, social, environmental and situational factors.
The risk factors for suicide would include mental and physical illness, alcohol or the drug abuse, chronic illness, acute emotional distress, violence, a sudden and major change in an individual's life such as loss of employment, separation of a partner or other adverse events or in many cases a combination of these factors. The impact of suicide on the survivors such as spouses, parents, children, family, friends, co-workers and peer who were left behind was significant both immediately and in the long run, the Consultant Psychiatrist.
WHO Country Representative Sri Lanka Dr. F.R. Mehta said that the WHO had introduced suicide prevention strategies that included support from government policy, conceptual framework, well-defined aims and goals, promote the early identification, assessment, treatment and referral of persons at risk of suicidal behaviours for professional care.
Consultant Psychiatrist Dr. Harischandra Gambheera pointed out that suicidal behavior could occur at any age. The frequency of suicidal behavior would escalate steeply from the childhood through to late adolescence and into the adulthood. On average, there had been about three male suicides for every female suicide. Suicide would affect everyone, but some groups were at higher risks than others.
By Don Asoka Wijewardena
IS
455 suicides last year over lost love
Heartbroken over lost love affairs, 455 Sri Lankans had committed suicide last year, according to police.
In a report, police headquarters said 231 of them were women.
During the year, 3,770 people, 2,939 men among them, had taken their own lives due to various reasons.
Most of them (1,757) had taken poison, while 1,346 had hanged themselves.
Eight hundred and thirty had committed suicide over family disputes, and there were also 399 debt-ridden farmers, 1,273 unemployed and 255 who had taken their lives owing to financial difficulties.