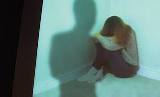 = Police say main reason parents going abroad for employment leaving children in care of guardians
= Child right activists too say not enough security for children under 16 even in their own homes
View(s): 12

At least four rape cases are reported in the country every day and most of them are of children under 16, Police statistics reveal. It has come to light that many schoolchildren are either forced or coaxed into sex by people known to them or sometimes even by close relatives.
Last Tuesday a 13-year-old schoolgirl from Hakmana was allegedly raped by four unknown persons.Police said the girl had run away from her home after being beaten by her father following a quarrel. She had been accosted by four unknown persons and taken to a hotel in Tangalle where the crime was committed.
Police said investigations have revealed that the girl and her sister had been raped by another person previously.
In this instance, the suspects were taken into custody along with the guesthouse keeper and remanded until June 27.
On the same day a 15-year-old girl from Maharagama was taken into protective custody. Police said investigations revealed that she had been raped several times during the past month.
The victim's parents were divorced and she was living with her mother. One year ago her mother has left for employment overseas. Before leaving the country, she had handed over the girl to a relative. The mother sent Rs.20, 000 every month for her daughter's maintenance.
Three months back the girl had allegedly been raped by her "guardian's" husband prompting her grandparents to take over the care of the teenager.
According to police she had reportedly had had affairs with several men and had been raped by each one of them. Police also suspect that she may have been addicted to drugs and alcohol.Four suspects taken into custody over this case were remanded by the Colombo Magistrate's Court until July 5 and the girl has been taken into protective custody.
On June 9, a 15 year-old girl was reportedly raped within the premises of the BMICH, police said. The 19-year-old suspect from Ahungalla was arrested by the Cinnamon Gardens Police and remanded until Monday.
According to police the victim was a student in a school close to Colombo and her father was a businessman.
He had a regular stall at the BMICH when there were functions and exhibitions and his daughter usually accompanied him on these occasions. Police said she had befriended a cashier employed in a canteen that had been outsourced and she had reportedly exchanged telephone numbers with him.
She also attended a class in Colombo and on that particular day too she had done so. In the meantime she had got a call from a boy saying that he would like to meet her, according to police.After attending the class the girl had come to a spot close to the BMICH and the boy had picked her up in a three-wheeler and taken her to the rear end of the BMICH, where the common toilets are situated. An employee who had seen from the top of the building, the couple misbehaving had shouted at them, prompting them to go into a store room at the canteen, where she was allegedly raped, police said.
Another employee who had seen them had informed the police post at the BMICH and the couple was handed over to the Cinnamon Gardens Police.Child and Women Bureau Director SSP Jayantha Wickremasinghe told the Sunday Times that the suspect in this case was the cashier and the incident was being considered as rape since the victim was below 16 years of age.
According to Police till end April 92 cases of rape of children below 16 years old and 28 cases of women raped were reported in Sri Lanka.
In 2011, some 1, 169 cases of rape of children under 16 years and 281 cases of rape of women were reported.In addition 604 grievous sexual harassment cases of children were reported during that year.
In 2010 police statistics revealed 1089 rape cases of children under 16 years and 235 rape cases of women and 571 grievous sexual harassment cases of children.
According to SSP Wickremesinghe in 90 per cent of these cases it was sex by consent and not forced. However according to the country's law sex with a child under 16 is considered rape. .
He said in many of the cases one of the parents was abroad and the guardians did not show much responsibility when it came to taking care of their charges. He said parents should be more concerned about their children.SSP Wickremasinghe also said in most of the cases the culprit was a close family member, a neighbour or a frequent visitor to the house.
He said even in rural areas both mother and father are at work and children fall prey to such crimes due to the lack of security in their own homes.
"We are conducting awareness programmes in villages and explaining the law to the people." He said awareness programmes are being carried out island wide among the schoolchildren and parents.
Meanwhile various child and women's rights activists pointed out that there was a lack of security for children under 16 years of age.
Advocacy of Save the Children Director Menaca Kalyaratne said the numbers of reported cases have shown an increase in child abuse. She said an overwhelming 20,000 cases were reported last year to the National Child Protection Authority (NCPA).
"We also see a trend where teachers and principals who are mandated to protect children during school hours, abusing children," she said.
"What is more worrying than the incidents of abuse is that, still parents think that these are isolated incidents. Child abuse especially by teachers and children is no accident. It is a calculated crime committed against children," she added.
Ms. Kalyaratne said that the NCPA and Police alone cannot act on their own to curb this crime. With regard to abuse in schools the Education Ministry should take a stand she said adding that the NCPA would assist the Ministry in this.
Meanwhile child and women's rights activist Mehala Shanmugam said most of the recently reported cases were instances of incest.
"It is the responsibility of the parents to educate their children. There are instances in rural areas like in the North and the up-country where parents feel reluctant to educate their children on sex thus leaving them vulnerable to become victims of sexual harassment," she said.
Association of War Affected Women chairperson Visaka Dharmadasa told the Sunday Times that when it came to rape it was important to get hold of the perpetrator and impose the maximum penalty.
By Mirudhula Thambiah,
ST