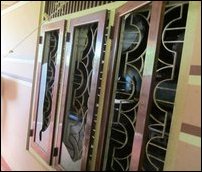 [TamilNet]
Sri Lankan military operatives who came in vehicles to the houses of Mr Sathees, the deputy head of Valveddith-thu'rai Urban Council and Mr Viyakes, the chairman of Karaveddi South-West Piratheasa Chapai attacked the houses threatening the family members, who were at sleep in the early hours of Tuesday. The squad smashed the windows of the houses and the vehicles at the houses threatening the families of the elected representatives. The councillors were targeted for their floral tributes in remembrance of the tens of thousands who have sacrificed their lives for the liberation of the nation of Eezham Tamils. The attacks come a few hours after the SL military spokesperson in Colombo stating that all remembrance activities were banned.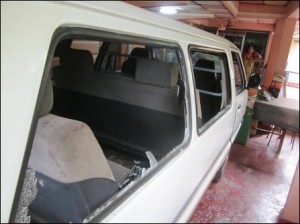 The first attack was reported around 2:00 a.m.
Karaveddi South-West Pirathesa Chapai on Monday paid homage to the fallen Tamil Heroes with a floral tribute by all the members of the civic body.
The VVT Urban Council, recently won a case to proceed with raising a Public Park at Theeruvil where the occupying Sri Lankan military had bulldozed three key memorial monuments in 2010.
In the meantime, there are also reports of various harassments targeting the NPC members in North.